Season 3 for the Sci-Fi Show Defiance is right around the corner. That means we will soon be seeing new content for Trion's MMO of the same name. Today we get a closer look at one of the major features that will be included in the "Alcatraz" update. Expeditions are a new co-op mode where your team must defeat several waves of increasing difficulty. Alcatraz will launch with three expeditions, but the developers state there will be lots of other interesting content planned for the update. No official release date has been announced at this point.
To read the preview for yourself, please visit the official website.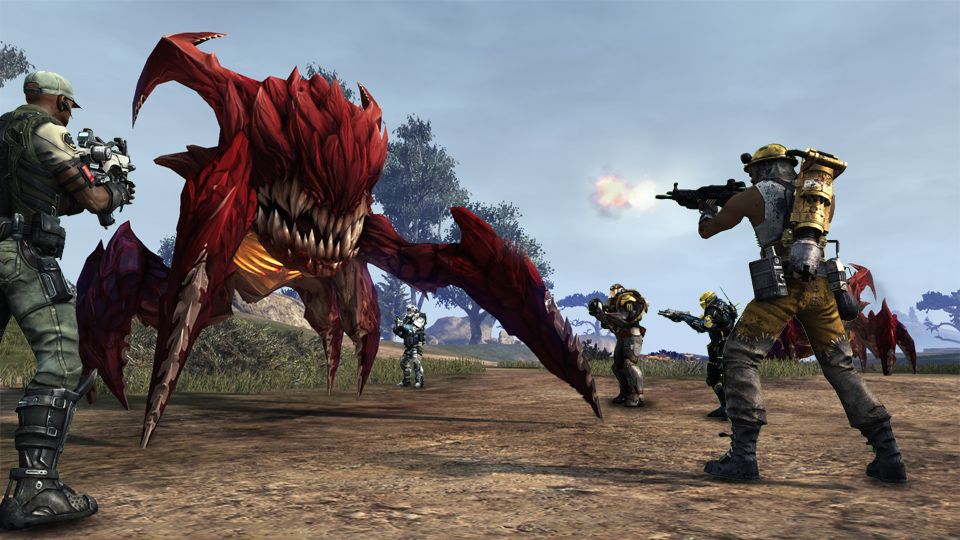 Expeditions are new, evolving co-op matches that pit players against increasingly tough enemies for ever-increasing rewards. Our first three expeditions – The War Below, Stolen Purpose, and Hellbug Hunt – will debut with the launch of the Alcatraz update!

When you start an Expedition, you'll be placed into a series of matches based on your EGO rating. These matches are broken up into difficulty "Tiers" to best challenge all ark hunters who participate. For example, a rating 700 hunter might enter a Tier 3 Expedition while a rating 5000 hunter would enter at Tier 19.

Expeditions are not to be undertaken lightly. Joining an Expedition costs a Hunter Requisition – or "Hunter Req" for short – which are available both for Bits and as login rewards.
Related:
Defiance
,
MMORPG
,
Trion Worlds
,
Update