Trion Worlds announces the open beta of Trove, Its voxel based MMORPG. Trove features a heavy emphsis on community development. Almost everything designed in Trove will be designed by its player base. Trove implements a procedurally generated world. Everything in the game is completely destructible. Starting November 5th you can download and play trove completely free. You can sign up for the open beta at the official website.
Having had a chance to play Trove during the closed beta, it's quite a lot of fun. There are a variety of unique classes and the experience is exactly what you want from an open world Voxel MMORPG. If you liked games like Minecraft, Trove is definitely a game you will enjoy. It's already a solid title and it seems like it will just get better with time.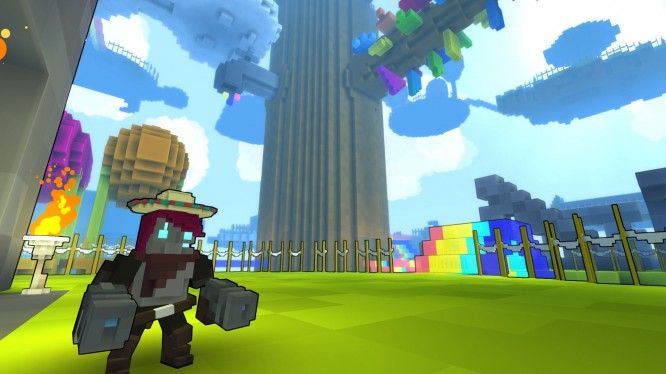 From Trion:
Pushing the boundaries of community created content. Trove is a free-to-play online game where players can explore, craft, and create adventures in procedurally generated worlds that are fully buildable and destructible. Traverse through unlimited dungeon variations, discover a limitless supply of loot, or harvest resources to craft a variety of useful and powerful items – Trove combines adventure, creation, and destruction in an endless universe of voxel worlds.
Related:
Beta
,
MMORPG
,
Trove
,
Voxel