Earlier today, there was a rumor circulating around the Internet that Turbine was laying off employees from Dungeons & Dragons Online and The Lord of the Rings Online. It turns out those statements were true and Turbine is in the middle of a major transition.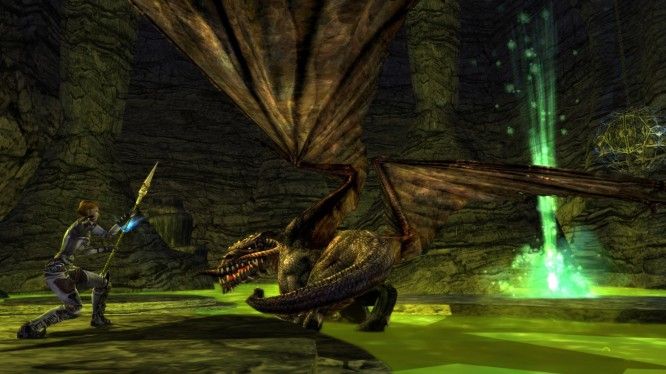 On Twitter, former Lord of the Rings Online community manager Rick Heaton posted, "Thoughts with #Turbine, #DDO and #LOTRO peeps today. If I can help, let me know." The obvious assumptions were that friends and former colleagues had been let go from the studio, but no specific information was available.
In order to confirm this information, MMOGames reached out to Warner Bros. Interactive Entertainment to learn the truth or discredit the rumors. It turns out that Turbine is shifting its business model and the company has decided to reduce staff for certain games.
Official statement:
"Turbine is transitioning into a free-to-play, mobile development studio, and as a result we are eliminating some positions. The Lord of the Rings Online and Dungeons and Dragons online games will continue to operate as they do now. Re-focusing and reducing the studio size was a difficult decision for the company, and we are grateful to all of the Turbine staff for their considerable contributions."
Our Thoughts:
We wish the best for the former Turbine team members and know that such talented individuals will land on their feet. However, we're also aware that businesses need to shift in order to adapt to the current market. The Lord of the Rings and Dungeons & Dragons Online will still be operational, but further development could suffer with a smaller staff.
Source: Warner Bros. PR
Recent Articles Related to MMORPGs
Star Trek Online: Agents of Yesterday Now Available
Blade & Soul Shadows of the Innocents Teases New PvE Content
The Elder Scrolls Online Gold Edition Arriving This Fall
Related:
Dungeons & Dragons Online
,
Industry
,
Lord of The Rings Online
,
MMORPG
,
News
,
Turbine
,
Warner Bros