After last year's open beta phase, the time has now officially come for the Twin Saga launch. The anime-styled MMO has entered full release today, making its debut with a patch that brings a new class and a long list of new content.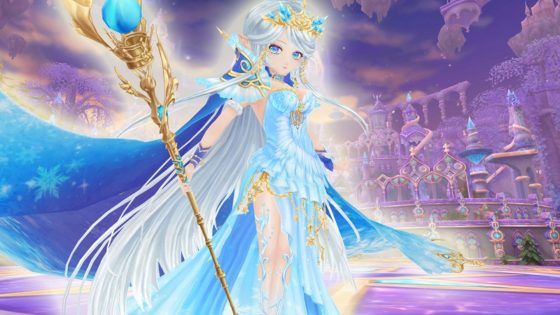 The new class arriving in Twin Saga is the Monk, a high-speed melee combatant that is described as having "a physique rivaling Adonis himself". Two new zones are also being added in the form of Sanctopolis: Prismatica and Sanctopolis: Constellacia. The main story of the game is also seeing a new chapter, and three new dungeons are being included as well.
Other additions arriving with the game's launch are the introduction of a new Senshi, a Couple system that lets players pair up, and a level cap raise from 65 to 70.
The patch is in addition to features already listed in-game, such as the ability to switch classes at any time and bring your mobile "Terracottage" house with you on your adventures, and a narrative focused on the background of the twin goddesses Marisa and Amaris.
Twin Saga is a free-to-play title. Patch notes for the commercial release can be found on the official website.
Our Thoughts
Congratulations to Twin Saga's developers for officially releasing! Twin Saga is definitely a striking MMO visually, with a defined anime style that will likely be a draw for many. We're looking forward to hearing about how the launch of this title is met by players.
Source: press release
Articles Related to Twin Saga
Twin Saga Beta Preview
PAX East 2017: Kritika Online Hands-On and TERA's Console Launch
The "Trapped in an MMO Experience" – Three Animes that Capture it Perfectly
Related:
MMORPG
,
News
,
Official Release
,
Twin Saga