A recent livestream by the producers of Star Wars: The Old Republic discussed the next phase of the Knights of the Fallen Empire expansion.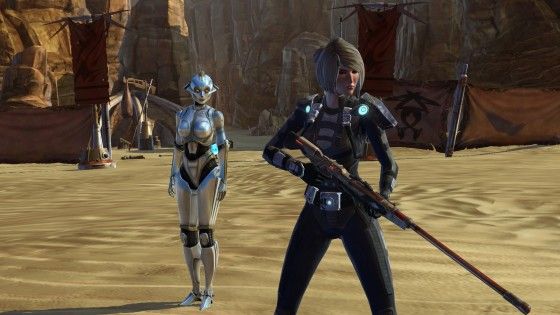 Currently, one of the biggest concerns of the development team in Star Wars: The Old Republic right now is that old content is no longer relevant. As an MMORPG developer, it's probably aggravating to spend long periods of time devoted to content creation only to have it become irrelevant once the latest patch arrives. All heroics have been revamped to be relevant at all levels. Unfortunately, there's no new content to announce, but there are obviously plans for it in the future.
New chapters of the game are scheduled to be released on a 4-week timeline and they will be tied to game updates. The finale is set to be Chapter 16, and Chapter 10 should be released on February 11. In the next chapter, players will be forced to make important decisions and consequences will be seen throughout the story. Additionally, crafting skills have been increased to 550 and there is new craftable gear and material.
In February, more details will be given about the new warzone, which takes place on the planet Odessen. The game mode will be King of the Hill style with randomly spawning hills throughout the map.
Our Thoughts:
There seems to be a lot of scheduled content for Star Wars: The Old Republic and a 4-week turnaround on new content should be fast enough to appease most of the player population.
Source: Dulfy
Related:
Bioware
,
EA
,
Livestream
,
MMORPG
,
News
,
Star Wars The Old Republic