The Elder Scrolls Online is headed for Japan. A teaser site has popped up from DMM Games, a large player in the Japanese online gaming scene. Though Japanese players have always been able to play on the North American or European servers of the game this offers the first opportunity for gamers in Japan to play on a Japanese server. In fact it's the first Elder Scrolls Online server to be added outside of the Western audience.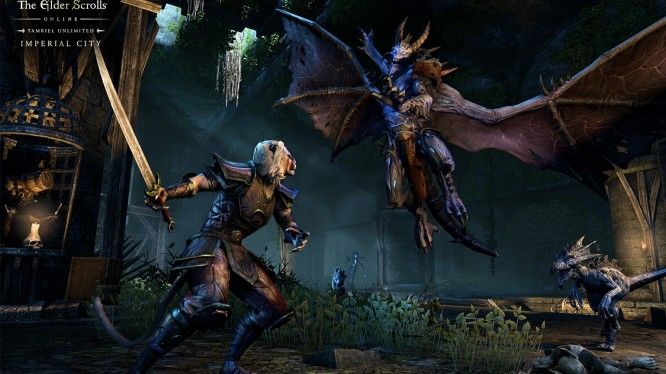 For the time being it appears that the game will only be available on PC or Mac, no word yet on if it will expand to console as well.
Skyrim was very popular in Japan when it was released, seeing very positive reviews which may be why Japan is the first audience outside North America and Europe to receive Elder Scrolls Online. However, we previously explored online gaming in Japan in a three part series which looked into the state of the MMORPG genre in Japan. You can read all about the many issues facing MMORPGs and online gaming in Japan starting in part one of the series.
We will be keeping a close eye on this story and report any updates as they come.
Update – September 17, 2015
DMM Games has officially announced at the Tokyo Game Show 2015 that The Elder Scrolls Online will be heading to Japan, set to begin "Spring 2016", which could refer to either a full release or a Closed Beta phase.
Thanks, MMO Culture!
Source: Teaser Site, MMOCulture
Related:
Japan
,
MMORPG
,
News
,
Teaser Website
,
The Elder Scrolls Online