A self-appointed "Pokemon Master" has been granted the opportunity to take a fully-sponsored Pokemon Go world trip in order to complete his Pokedex.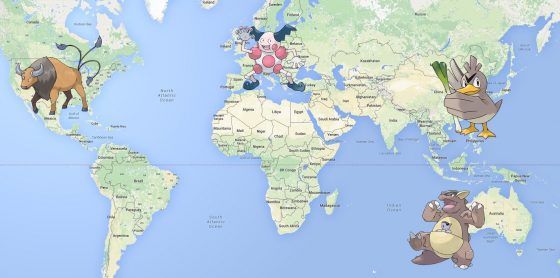 On July 21st Nick Johnson, head of a tech start-up, announced that he had successfully caught all 142 Pokemon available in the US. However, his Pokedex is missing three of the titular Pokemon due to being region-specific; Mr. Mime located in Europe, Farfetch'd in Hong Kong and Kangaskhan in Australia. That will no longer be a problem for the Pokemon Go player, as Marriott Rewards and Expedia are funding a trip around the world to complete Johnson's Pokedex.
The trip will not be entirely about chasing Pokemon however, as Johnson will be writing posts for Expedia's Viewfinder blog and will also be attending several media interviews. In the meantime, the Pokemon Master has outlined his plans for completing his mission. "I will be scouring Reddit on my flight over and have a battle plan by the time I get there…I will travel across the land, searching far and wide. Basically."
The itinerary for the journey will see Johnson going to Paris to capture Mr. Mime, then to Hong Kong to find Farfetch'd, Sydney, Australia to snare Kangaskhan and finally a victory vacation in Tokyo, Japan.
Our Thoughts
Being given a chance to travel the globe for Pokemon sounds like the kind of thing that many PoGo fanatics can only dream of. The dedication of players to Pokemon Go is surprising to say the least, and we'd like to offer a combination of congrats and side-eyed jealousy to the US Pokemon Master.
Your Thoughts
Would you want to travel the globe for Pokemon? Do you think Johnson's free ride is a waste of time and money? Tell us your thoughts below.
Source: Business Insider
Articles Related to Pokemon GO
Pokemon Go Review
Pokemon Go Influencing Hotel Picks in New Travel Trend
Pokemon Go Updates Outlined at SDCC
Related:
News
,
Pokedex
,
Pokemon
,
Pokemon GO
,
Travel