Super Evil has announced the release date for Vainglory, a game that has been highlighted in the past to show off the prowess of iOS 8. The mobile game market is absolutely saturated, but it's well in need of a good MOBA title. Vainglory might just be that game. All the main features of the genre are in tact and will hopefully provide a satisfying MOBA experience.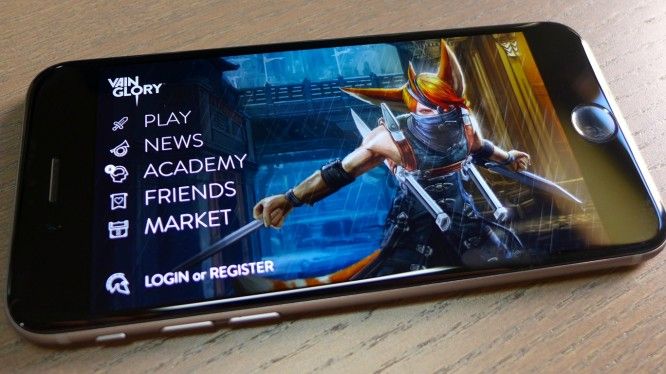 There will be a variety of characters at launch and will feature a progression and skill scheme similar to MOBAs we already know. Some of the features have been toned back to make a more mobile suited game, the game only features one lane and two separated jungle areas. Currently Vainglory is an iOS exclusive, there is no word whether it will be ported to android at a later date. For more information, please see the official developer website.
Vainglory for iPhone is now available for all devices with Apple's Metal technology (iPhone 6, iPhone 6 Plus and iPhone 5s on iOS 8) in all territories where we've already launched. We're also ready to reveal the launch dates for Vainglory in Europe, the Americas and other regions.
Vainglory for iPad and Vainglory for iPhone will launch on Apple's App Store as follows:
Europe: Thursday, Nov. 13
North America, South America, Middle East and Africa: Tuesday, Nov. 18
China, Japan and Korea: We are taking some extra time to get the localization for these countries right. Launch date to be announced later.
Related:
F2P
,
Launch
,
MOBA
,
Mobile
,
Vainglory