The next expansion for NCSoft's MMORPG Blade & Soul is already on the horizon. Vengeance Breaks will deliver new story content, heroic dungeons, and increased Hongmoon Levels.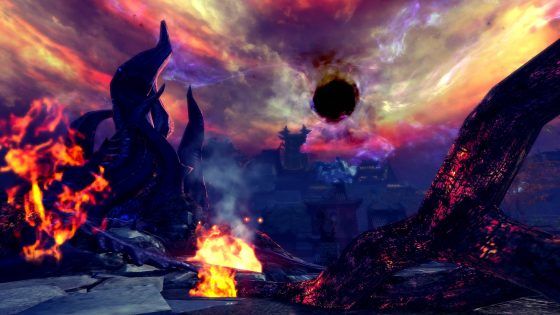 Have you been curious about how Act 4 of Blade & Soul's story will end? Well, you're going to be in luck next month. Vengeance Breaks will include the conclusion of the Act 4 storyline. It will be up to you to finally stop the Divine Mandate Ritual, or choose a darker path and seek revenge against your master's killer.
In addition to the story content, three new heroic dungeons will be available: Sundered Nexus, Altar of Divine Will, and Zaiwei Ruins. Sundered Nexus will be available for parties of 4 or 6, Alatar of Divine Will is a 6-player daily dungeon, and Zaiwei Ruins will be a 24-player open-world instance.
For the more competitive players, the Tower of Infinity will now be open. Players will be challenged by a new AI-controlled enemy on each floor. See how high you can climb before defeat. Furthermore, Hongmoon levels have been expanded to 15 and players can now obtain pets that provide a defensive buff.
The Vengeance Breaks expansion will be available on June 1.
Our Thoughts:
NCSoft has not been shy about releasing content for Blade & Soul, which is key to keeping the community engaged. It's only been a month since the previous release, Shattered Empire, and we can't wait to see what's in store for us next.
Source: NCSoft
Related:
Blade & Soul
,
Expansion
,
MMORPG
,
NCSoft
,
News