Fatshark have a brand new dev blog up today discussing animation and a peek behind the curtain of game development going on with Vermintide.
Vermintide, which recently unveiled the Witch Hunter, is still in development but is looking very promising. Speaking of development, in recent months the sudden availability of game engines to regular people means that blog posts like this are a great overview on how the pros do it. If you've ever been curious how your game characters spend their time while idling, first apparently we must look to the mighty excel spreadsheet, at least in this case.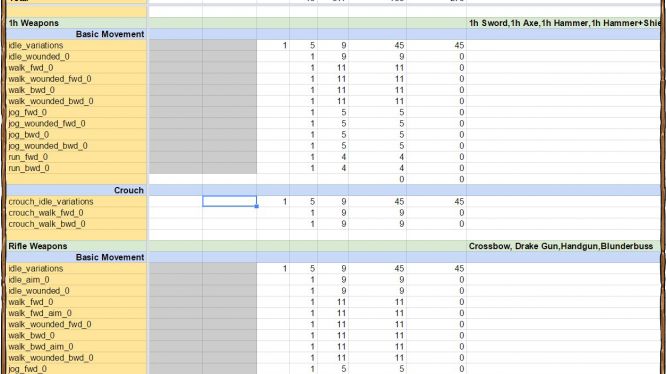 "When doing motion capture with an external studio like we do, a lot of time goes into planning and preparation."
If you are interested in the behind the scenes of games development or just a peek into what is available Sweden, check out the dev blog.
For everyone here just for Vermintide, I have bad news but it's only a small thing. This guy didn't make it into the game. Instead the mercenary of the Empire, whom I shall call Ironfist Pantaloons, served as a temporary character during prototyping.
Even if it didn't make the final cut for characters it looks properly like someone and something from Warhammer to me. Here's to Ironfist Pantaloons! Death to the Skaven!
Source: Official Blog
Related:
Blog
,
In Development
,
News
,
Vermintide