It is award season in the entertainment industry! The Oscars were a disappointment again, but thankfully we have the fantastic Video Game BAFTAs to make up for it! Nominees for the 2016 awards were announced today and feature some of our favorite titles. We've picked out just a few of our favorites to list below. For the full list head over to the BAFTA website. Winners will be announced on April 7th and you can watch the even livestreamed.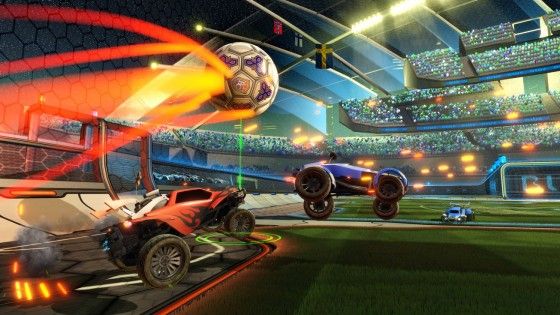 Best Game:
Rocket League
The Witcher 3
Fallout 4
Family:
LEGO Dimensions
Super Mario Maker
Rocket League
Game Design:
Rocket League
The Witcher 3
Game Innovation:
Splatoon
Mobile & Handheld:
Fallout Shelter
Multiplayer:
Destiny: The Taken King
Rocket League
Splatoon
World of Warships
Original Property:
Splatoon
Persistant Game:
Destiny: The Taken King
Final Fantasy XIV: A Realm Reborn
LEGO Dimensions
The Witcher 3
Sport:
Rocket League
AMD eSports Audience Award:
This award is voted on by the public! Click here to vote for your choice from the following nominated games:
CoD Black Ops III
Dota 2
CS:GO
Hearthstone
Smite
League of Legends
Congratulations to all the nominations! It looks like Rocket League is set up to steal the show this year, and we really can't argue with that! The game has stolen our hearts. We'll be cheering you on from home on April 7th.
Source: Official Website
Related:
Awards
,
BAFTA
,
Call of Duty: Black Ops III
,
Counter-Strike: Global Offensive
,
Destiny
,
Dota 2
,
eSports
,
Fallout Shelter
,
Final Fantasy XIV: A Realm Reborn
,
Hearthstone
,
League of Legends
,
Rocket League
,
SMITE
,
Splatoon
,
World of Warships