With talk of Leeroy Jenkins' 10th anniversary last week and the first look at the Warcraft movie's Rob Kazinsky as Orgrim Doomhammer this week, it's a great time to reveal that the Warcraft movie was very close to having a 'Leeroy moment' of its own.
The script for the Warcraft movie has been written and rewritten a few times but in the original draft, it appears that Gary Whitta (The Book of Eli, The Walking Dead, After Earth) included a scene involving Private Jenkins, who restlessly clutches his sword ready for battle before charging in way too early with a "zealous battle cry" – of which I'm sure we can all imagine the contents – and swiftly being cut down by the Orc he clashes swords with.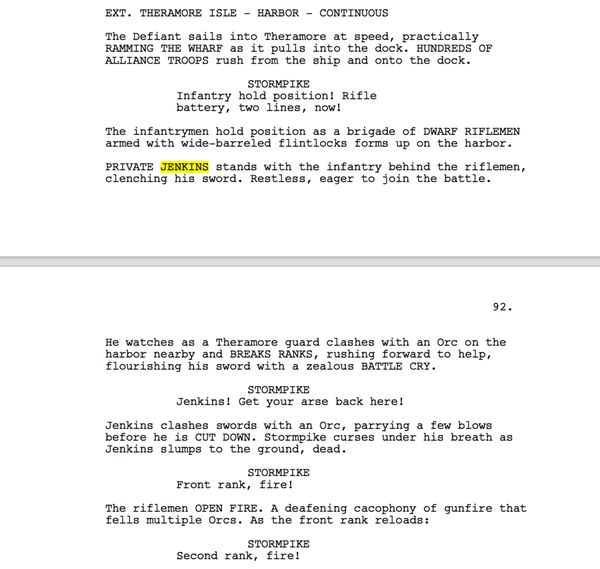 While Whitta is no longer a part of the creative team on the Warcraft movie, we're oh so glad he shared this small part of his script via Twitter but we do wonder who might have played him. A comic actor, perhaps, or maybe even the man himself.
Would you have liked to see this scene in the Warcraft movie? Or do you think that the Leeroy Jenkins meme is much too old now?
Source: VG247
Related:
News
,
Real Life
,
World of Warcraft