Last week we reported on a claim of Wargaming censorship made by a World of Tanks YouTuber by the name of SirFoch. According to SirFoch, members of the Wargaming team threatened to use copyright strikes against a video regarding a certain tank's apparent pay-to-win tactics. Wargaming has now officially issued a statement.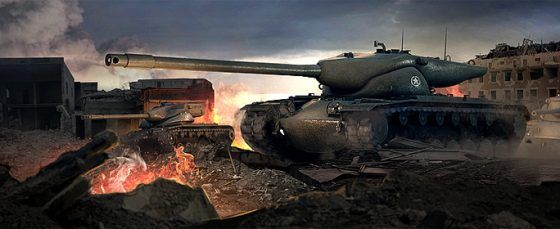 In the statement signed by several top positions at the company, Wargaming admitted to handling the matter poorly. "We strongly support our players', including our Community Contributors', right to speak critically about us and our games," reads the statement. "We acted too quickly and over the line when we threatened to have YouTube remove SirFoch's video through a copyright infringement complaint and we are apologizing for that."
Wargaming also brought up statements released to some media outlets inferring that SirFoch's video was laced with hate speech and homophobia, admitting that such content was not the case in the original video.
"While we would obviously not want such content to be associated with any of our games – this video clearly did not. We apologize for this statement, and we don't stand behind those claims."
The statement further went on to elaborate on ways to improve communication between the World of Tanks community and its Community Managers, which include guidelines specifically designed for situations like SirFoch's in order to prevent the matter from happening again.
You can read the complete statement here.
Our Thoughts
Ideally, this will go towards rebuilding trust between the World of Tanks community, its content creators, and Wargaming. While one certainly questions why guidelines for response to videos like SirFoch's weren't already in place, at least steps are being made now regarding the matter. Now, of course, the subject of SirFoch's video should be addressed next.
Source: official website
Articles Related to World of Tanks
YouTuber Claims Wargaming Used Copyright Strikes on Negative Video
Massive Battles Coming Soon with World of Tanks Frontline Mode
World of Tanks Players Raise Over $84k for Charity
Related:
Community
,
News
,
Wargaming
,
World of Tanks