Ain't no party like a Skaven slicing party and the Skaven slicing party won't stop for another 24 hours or so. As a result of what's reported to be a successful Warhammer: Vermintide 2 beta test, the devs at Fatshark Games have elected to extend things by one more day.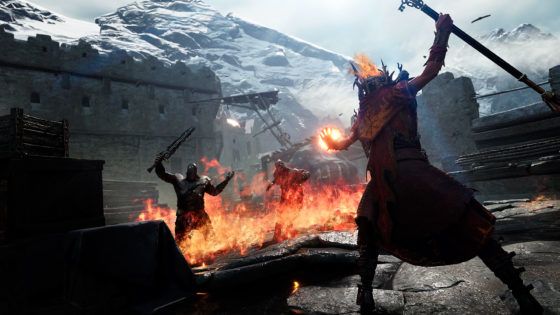 With a whole bunch of Skaven and Chaos enemies laying dead at the feet of players, the game's online multiplayer beta will press on for another 24 hours from 9am PST/12pm EST. In addition, another 10,000 beta keys have been made available at this web page, though said keys are on a first come, first served basis.
"It's been an amazing weekend, with millions and millions of Chaos and Skaven enemies eliminated", says Fatshark CEO Martin Wahlund. "We are also very appreciative that media and influencers have taken the game to a large audience around the world."
Our Thoughts
Yay, more rat people slicing! Personally speaking, I had a pretty good time in the Vermintide 2 beta, so getting another 24 hours' worth of video game melee bloodletting is good news indeed. Have you been among those playing the Vermintide 2 beta? What are your thoughts on this game? Feel free to share your impressions with us below.
Source: press release
Articles Related to Warhammer: Vermintide 2
Warhammer: Vermintide 2 Game Page
Warhammer: End Times – Vermintide Review
The MMO Alpha and Beta List
Related:
Beta Test
,
Multiplayer
,
News
,
Warhammer: Vermintide 2