With the occasion of the Elder Scrolls Online Japan launch happening today, game director Matt Firor addressed a heartwarming welcome message to the new players who will be joining the universe of Tamriel!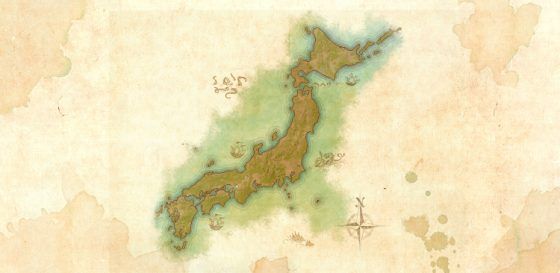 Matt Firor's message also addressed current ESO players, encouraging them to make the newest joining players feel at home and integrate the game.
Japanese players will be able to play The Elder Scrolls Online on the North American PC/Mac megaserver starting today. Zenimax and DMM have worked over the past year to fully localize The Elder Scrolls Online in Japanese, including all text, UI elements, and voice-overs. The chat is also supporting Japanese-language options, like the already existing French and German options in place on EU servers.
Our Thoughts:
Kon'nichiwa! こんにちは
We hope you enjoy your stay in Tamriel and have great fun in your adventures 🙂
It will definitely be interesting to see how much appeal The Elder Scrolls Online will hold for the Japanese audience. Overall this looks like a great move to boost the game's community and we hope to see more fresh faces in-game soon.
Source: official website
Recent Articles Related to The Elder Scrolls Online
The Elder Scrolls Online Housing Feature Arriving Soon
Devs Explain Upcoming Elder Scrolls Online Veteran Rank Removal
Elder Scrolls Online's Dark Brotherhood DLC on Console Now
Director Matt Firor Talks Elder Scrolls Online Success In 2015
Related:
Launch
,
MMORPG
,
News
,
The Elder Scrolls Online
,
Zenimax