It would appear that the move to free-to-play has worked wonders as Eternal Crusade player numbers have hit an all-time high. Senior producer Nathan Richardsson made the announcement on the game's Steam page along with plans to adjust to the flood of new arrivals.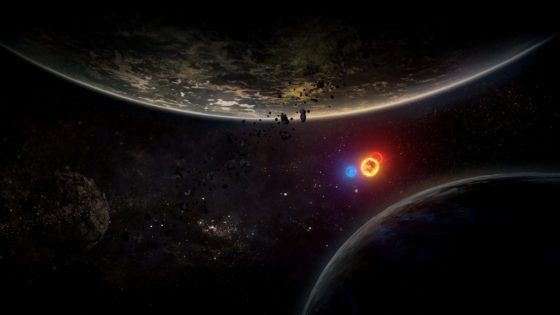 Citing press coverage and Steam visibility as factors for the surge, Eternal Crusade tripled its daily active user count to over 44k on Sunday and doubled its concurrent user counts over the past weekend. The new arrivals did cause some issues for the game, however, with "glass roofs" being hit in several areas of the game's services.
Behaviour Digital is in the process of fixing the issues that arose during the weekend rush, including refactoring of guild services and the world map as well as planning adjustments to the game's servers in order to combat lag. Fixes to buying the game's DLCs are also in the works, as upgrading to Standard and Imperium editions or buying DLC separately "did not work as we and Steam intended".
As a thank you to players for their patience during the weekend, all players will receive 4×4000 Faction Rogue Trader Coins, which will be distributed once the dust has settled. "We deeply appreciate this amazing interest that has been shown, as well as thank our long term supporters that still believe," writes Richardsson.
Our Thoughts
While hearing that people like free stuff isn't exactly surprising news, it's still good to know just how well the business model shift has worked out for Eternal Crusade. We genuinely hope that the game's playerbase continues to grow and that the devs can adapt and fix the issues swiftly and effectively; it's a comfortable problem to have, but players have little tolerance for persistent lag.
Your Thoughts
Were you among those that played Eternal Crusade over the weekend? Did you experience issues during your play? Does this business model shift pique your interest or are you waiting for the game to develop further? Let us know below.
Source: Steam
Articles Related to Warhammer 40,000: Eternal Crusade
WH40k: Eternal Crusade Free to Play Release is Live
Warhammer 40k: Eternal Crusade Interview
WH40k: Eternal Crusade Newsletter Discusses Future Plans
Related:
MMO
,
News
,
Steam
,
Warhammer 40k Eternal Crusade