If you've never thought "White House" and "eSports" would be written in the same sentence, then we hope your brain is ready for the next one; a White House eSports event is being scheduled, with the goal of driving gamer attention to healthcare needs.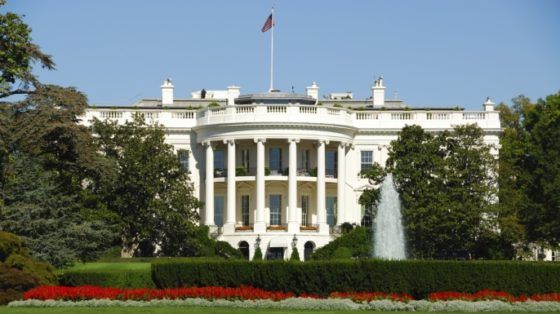 The White House Competitive Gaming Event is set to combine the impossible pairing of videogaming and healthcare with a series of Twitch streams from the likes of kungfufruitcup, Annemunition, darkness_429, thatchickparker and others. eSports will also be represented in a more official capacity, with members of the NRG Esports Rocket League team showcasing their skills in a match and Street Fighter V players Justin Wong and Mike Ross facing off in a friendly.
The event will be hosted by Twitch programming manager Anna Prosser Robinson. Robinson's husband, eSports player Geoff Robinson, suffered from blood clots in his legs but was able to fully recover from the condition thanks to his health coverage. Since then, Robinson has made it a mission to get gamers insured before the open enrollment deadline of December 15th.
Twitch product marketing manager Brian Petrocelli applauded The White House's decision to use competitive gaming as a platform for reaching to gamers and reminding them of their obligations to their well-being. "It's a famously difficult task to reach Millennials and Generation Z with any message whether that be from a cause, a brand, a politician, or otherwise," said Petrocelli to [a]listdaily. "Given that a significant part of that media revolves around gaming, leveraging a social gaming platform like Twitch makes sense if that's the demographic one wants to reach."
The White House Competitive Gaming event will run for four hours on Monday, December 12th at 4pm EST on a special "Get Covered" Twitch channel.
Our Thoughts
This is probably one of the more ingenious ways to remind gamers of their personal health. Initiatives like this and the Healthy Gamer website are outstanding causes, and we hope the stream provides information, insight and entertainment.
Your Thoughts
Are you going to be tuning in to the event? What other causes do you think gamers should care about? Give us your input in the comments below.
Source: [a]listdaily
Articles Related to eSports
Gigantic Open Beta is Live
Trade Body Appeals to Government to Grow UK eSports
Nielsen Shares eSports Survey Data
Related:
eSports
,
Livestream
,
News
,
Twitch