He's either an iconic part of your PC gaming history or the relic of a stupider time in the FPS genre. He's Duke Nukem and he's most definitely in the action MMOARPG Wild Buster. The proof is in a new Wild Buster hero highlight video that shows The Man himself in action.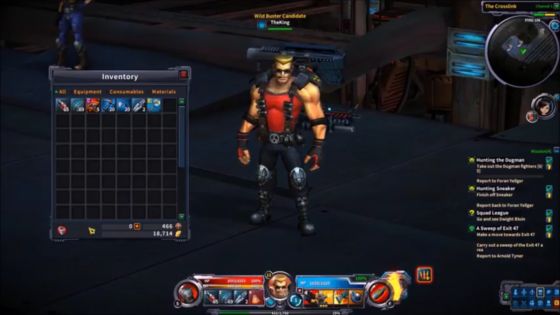 The video shows Duke Nukem mowing down groups of alien foes with a variety of mid-range and melee abilities. In the video, Duke is described as a wielder of a broad selection of weapons, including bazookas, bombs, grenade throwers, EMPs, and rifles. Or as the video puts it, "think big guns and giant explosions".
The video is the latest in a series of similar highlights that show members of the game's roster in action, including Serious Sam, the Judgement Shooter, and more.
Wild Buster: Heroes of Titan will be making its way to Steam Early Access this coming Thursday, December 14th. As a thank-you to those who pre-ordered the game or backed its Indiegogo campaign, a head start will be granted on Wednesday, December 13th. Those who are part of the beta through a giveaway will also have access to this head start, though their access will be revoked once early access begins.
Feel free to hail to the king – or not – in the video below.
Our Thoughts
Duke doesn't really seem to be a standout beyond being a name in terms of other mid-ranged ARPG attackers. Still, there's likely going to be a fair number of people who are excited for his arrival as well as looking forward to the early access launch of Wild Buster. In any case, we hope those players have an awesome time.
Source: press release
Articles Related to Wild Buster: Heroes of Titan
Duke Nukem Will Be Playable in Wild Buster: Heroes of Titan
Wild Buster: Heroes of Titan Game Page
The MMO Alpha and Beta List: November 17, 2017
Related:
ARPG
,
MMO
,
MMOARPG
,
News
,
Video
,
Wild Buster: Heroes of Titan