Ready for a new WildStar update, cupcakes? Sorry, I had to. Sometimes you just gotta go full WildStar, you know?
Enter the Cryo-Plex, WildStar's latest update, is now live! This is the game's first update since its transition to free-to-play and introduces the new Cryo-Plex arena and Arena Season 2.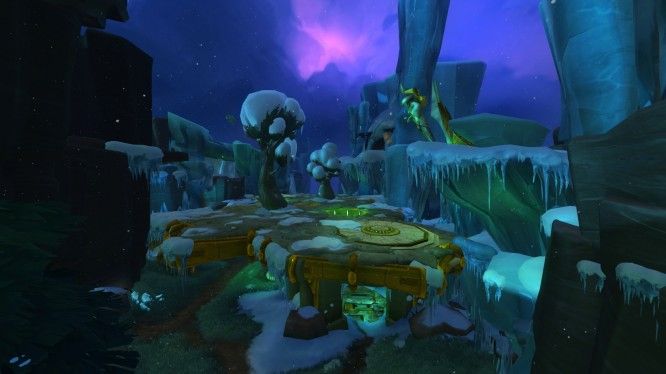 The Cryo-Plex arena is a frozen tundradrome located in the southern region of Olyssia, where ancient Eldan artifacts and data resides. Within, teams will go head-to-head in subzero temperatures to obtain the goods, or simply settle their scores. Brr!
As for WildStar Arena Season 2, players will now be able to take part in a new round of Rated matches against other teams of similar skill and will need to fight to the top of the rankings to collect rare rewards. Throughout the season, teams will be able to improve, or even lose, their rating based on their win/loss ratio, and come the end of the Season, the top five 3v3 teams will get unique weapons, a mount, pet, and a title.
So hop to it, space cowboys and girls!
Source: Press Release, WildStar News Update
Our Thoughts
WildStar's Arena system sounds very similar to the one found in World of Warcraft where you can also earn exclusive mounts, titles, and gear for taking part and ranking high. WildStar's combat translates really well in PvP so it will be really interesting to see how popular their Arena will become since the grand game overhaul that was free-to-play.
Related:
Arena
,
Carbine Studios
,
MMORPG
,
News
,
PvP
,
Wildstar