In a recent livestream, the development team at Carbine Studios announced the removal of class restrictions for certain races in WildStar.
Ever since WildStar first launched there have been requests to make every class available to every race. Although that dream hasn't quite been realized yet, Carbine Studios is taking the first steps. After feedback from the community and a round of testing, two new race/class combinations will be available. The first is the Chua Warrior and the second is the Aurin Engineer.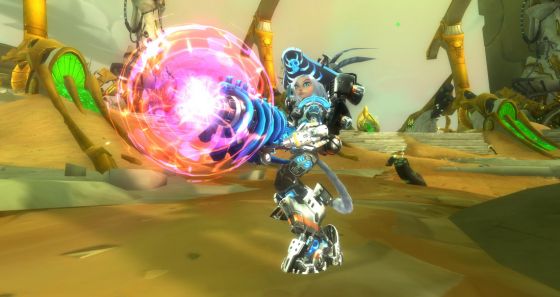 While that might be good news for players looking to create new characters, there's also a little something in mind for current players. In the near future, the in-game Chop Shop will offer race and gender change options. More information about both of these changes will be announced in the next few weeks.
Finally, there was a little more information dropped about the Steam release, but nothing terribly specific.
"For Steam? I have a date. I have it in mind. And it's SOON with a TM after it. But what I will say is, uh, players will not be having to wait very long. It's right around the corner, and we're obviously very excited about that," said Chad "Pappy" Moore.
Our Thoughts:
Despite WildStar's decline in popularity, it does appear that the development team is incredibly dedicated to the community and is trying everything they can to keep the game afloat.
Source: Carbine Studios
Related:
Carbine Studios
,
MMORPG
,
News
,
Wildstar