It seems that the sad news of this weekend about layoffs at Carbine Studios affecting the WildStar team was only one of a several. Today's announcement involves Cory Herndon, better known to players as Phineas T. Rotostar, but also lead writer of WildStar and author of the Ravnica Cycle series set in the Magic: The Gathering universe.
WildStar lead writer Cory Herndon announced his exit from Carbine Studios on Twitter this morning. He kept a positive tone throughout interactions and announced being on the lookout for new projects, hopefully including VO, after leaving Carbine Studios on Friday.
(Business) day one of my post-Carbine era. Think I'll start with editing some VO samples and preparing for phone interviews.

— Cory J. Herndon (@HernCo) May 16, 2016
Herndon sounded confident about the future of WildStar and that better things were coming to the game. He also stated that he was assured the role of Phineas would not be recast and that in the future he would gladly "return to the booth for Phineas VO if needed".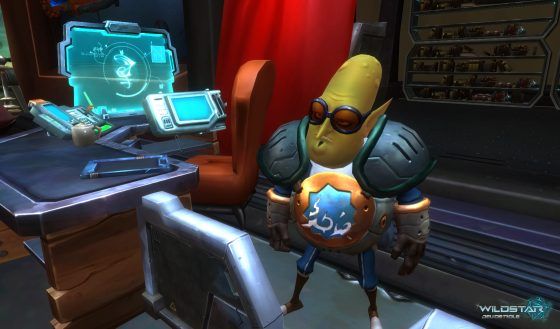 Our Thoughts:
Not much can be said following this wave of layoffs, the ripples seem to reappear in time, affecting different people in the WildStar team. We are hoping indeed that WildStar and Carbine Studios will see better days, and wish all the best to Cory Herndon!
Photo credit: WildStar Radio
Related:
Carbine Studios
,
F2P
,
Industry
,
Layoff
,
MMORPG
,
News
,
Real Life
,
Wildstar