It is now official. No more skirting around the subject and speculating: WildStar is going free to play this Fall!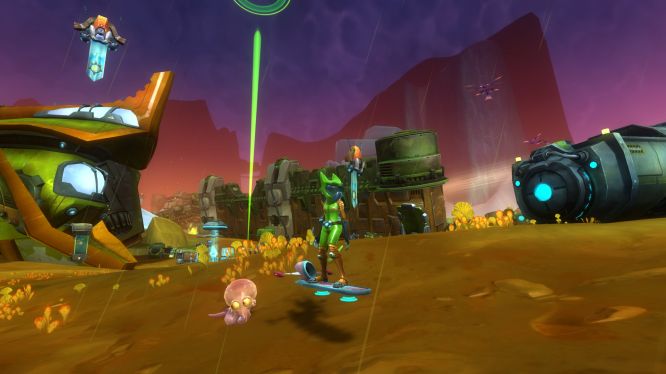 Yes, ladies and gentlemen, it has been officially revealed by well-known Carbine employees Chad Moore and Mike Donatelli in an interview with MMORPG.com and they are well aware that a big part of WildStar's core audience has been wholeheartedly against the shift to a free to play model but they very much hope that fans of the game will understand that such a change is essential for the future of the game. As such, there will be a subscription option in place and CREDD will still exist so as to allow for players to buy and sell subscription time in game. It will remain at the same price and be known as the 'Signature Membership'. Carbine are still unready to reveal what this membership will involve but it will be up on the PTR very soon so that players can offer feedback on the process.

And yes, there will be loyalty rewards for long-time supporters of WildStar. The most loyal WildStar players who have maintained a subscription since WildStar's launch on June 3rd, 2014 right up until the game's free to play transition will receive an Ikthian Crawler mount and the title "Living Legend". They will also get the same rewards gifted to people who maintain their subscription from now until the free to play launch, which are an exclusive DJ Caretaker housing décor item, a Disco Snoglug companion pet, a new housing music track, four months of Signature service, and the title "Nexus Loyalist". To receive this latter package, you must have an active subscription by June 15th, 2015. The Loyalty Program will apply to all WildStar players, though further details have yet to be released.
As for the limitations of the game, people who have a box copy of WildStar attached to their account receive the following benefits so as to retain the experience that most closely matches the launch game: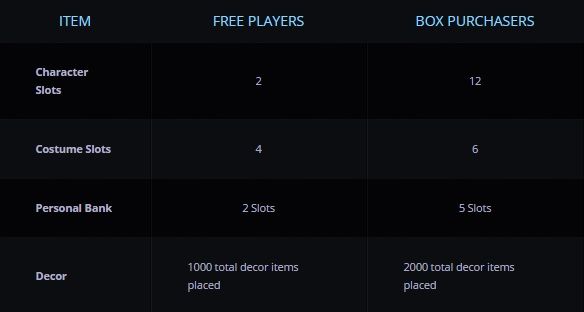 These accounts will receive Loyalty Points regardless of whether they are active or not based on whether they own a Standard or Deluxe edition of the game, the number of months subscribed, CREDD used, or Game Time Cards used prior to the launch of free to play. This means that all players who have played WildStar at some point will have a little Loyalty already!
Carbine even acknowledged that WildStar should have been free to play from the very start and are well aware of the issues that surround having a subscription for the game. Chad Moore went on to say:
"We don't have the IP to draw in box sales on an unknown quantity. We know we have an excellent world, and an excellent MMO. But what we've learned the hard way is that people aren't as ready to spend a box fee and a subscription on something they don't recognize."
So there we have it folk. WildStar is going for a free to play model this Fall and we honestly couldn't be happier for them. It is a bold move but an inevitable for lower performing MMORPGs and we can't wait to see the guys at Carbine turn things around for what is a really great game.
Source: MMORPG.com
Related:
Announcement
,
Carbine Studios
,
F2P
,
MMORPG
,
News
,
Video
,
Wildstar