Traveling the open world of an MMORPG is just as much about looking good as it is about getting to your destination. The latest Revelation Online Travel trailer shows off the stylish ways players in Nuanor soar through the air or travel across the landscape, and offers a hint at how wings and mounts are earned.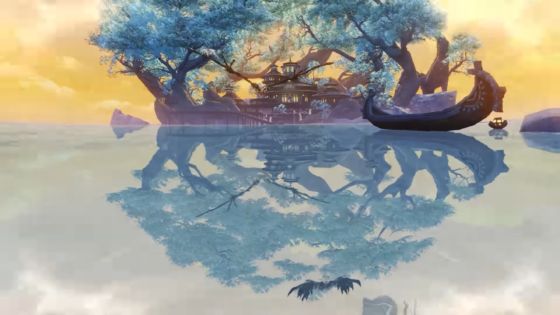 The trailer offers up a plethora of wings that characters can earn, which allows for personal aerial transportation as well as mid-air combat. For those who prefer catching a ride on the back of a steed, several mounts are also displayed, including some that are capable of travelling the land and air or able to ferry multiple players.
Players get their first choice of mount shortly after starting, and their first set of wings at level 29. From there, options expand significantly. According to the trailer, wings and mounts are both earned through PvP, monster slaying, and which Warden a player follows among other achievements. The trailer boasts dozens of unique wing sets and mounts on offer.
You can lust after all of the ways one can travel across Nuanor in the trailer below.
Our Thoughts
We're continually impressed by the trailers from Revelation Online, and this one is definitely among the favorites. Customized travel options are just as much a fashion statement in MMO gaming as outfits are, and the variety of options provided in Revelation Online look truly outstanding.
Your Thoughts
What do you think about the travel options shown off in this trailer? Is there a particular set of wings or mount that you were most drawn to? Which MMORPG has your favorite mounts? Tell us in the comments!
Source: press release
Articles Related to Revelation Online
Revelation Online Cash Shop Promotion Offered During CBT3
Revelation Online CBT3 Confirmed with New CGI Trailer
Explosive Revelation Online Swordmage Trailer Debuts
Related:
Flying Mounts
,
MMORPG
,
Mounts
,
News
,
Revelation Online
,
Trailer