A photo hinting at a major new eSports organization was leaked yesterday on Imgur and the Reddit hub for Counter-Strike: Global Offensive. The photo, taken at a printer shop, shows a poster for the World eSports Association and includes the logos of several top eSports teams such as Fnatic, Mousesports, Na'vi, NiP, EnvyUs, Virtus Pro, and Faze Clan, as well as that of the ESL.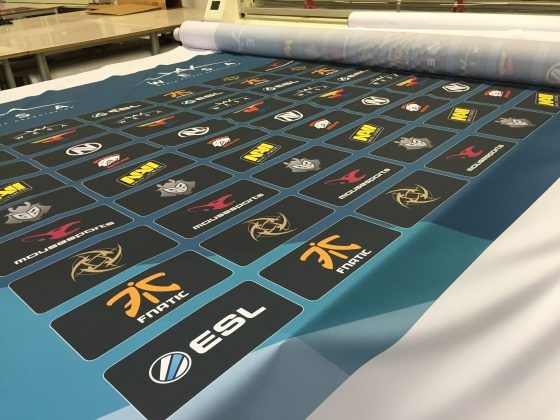 The photos, originally posted on Imgur, are no longer available, but redditor Joe Cardali managed to post previews that show us both a close-up and a head-on view of the leaked posters.
More information did not take long to be dug up, and led to a Swiss website called MoneyHouse that indicates to have registered the Association about a month ago and lists a description as well as the members of the Association's Board.
Reddit users have been discussing since what the actual purpose of the organization and its consequences might be. For now, in the absence of any further details, it seems that the teams in the Association will only be playing in tournaments run by organizers who are also part of it, as the aim of the Association is to create a "global and structured platform" for eSports according to the registration information from the Swiss website.
In the meantime, an official Twitter account has surfaced for the World eSports Association. Its only information so far is that there will be an official announcement and a press conference on Friday, and that the organization is not "an exclusive league but a body where teams and players have a significant voice". This tweet seems to indicate a union, but opinions have been divided as the description listed in the registration info hints at teams and players assigning certain rights to the WESA.
Discussions sparked from Thorin's tweet on the matter also point to a negative response to the possible consequences of a World eSports Association, and it's hard to deny that the legal implications could be extremely detrimental for eSports teams.
Users are already criticizing the silence and lack of concrete response considering the amount of information already available through the leaks. What is certain is that more information is eagerly awaited by everyone, be it on Friday or anytime earlier.
Source: eSports Observer
Related:
ESL
,
eSports
,
News