Would you like to see the backstories of Arthas and Jaina in coffee table book form? Now you can with the arrival of World of Warcraft Chronicle vol. 3, the latest installment in the series of books recounting the mythos of Blizzard's MMORPG.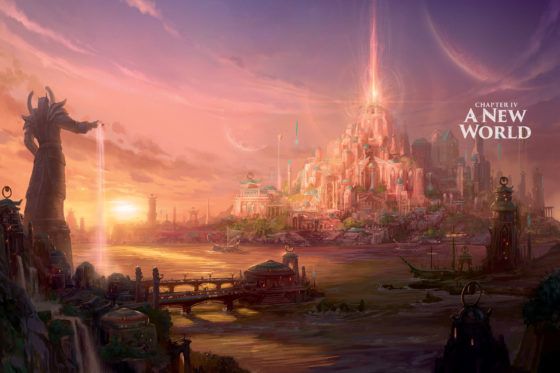 The new Chronicle tome will feature the backstories of famous characters from the game's lore including Arthas Menethil, Jaina Proudmoore, and Illidan Stormrage among others, and will also bring focus to events that have shaped the current history of Azeroth.
The new book is penned by Chris Metzen, Matt Burns, and Robert Brooks, and features artwork by Peter Lee, Roman Kenney, Stanton Feng and Joseph Lacroix.
Chronicle vol. 3 will go on sale on Tuesday, March 27, 2018 and will set you back $39.99. The book is currently available for pre-order on Amazon for those who may be interested.
Our Thoughts
Most World of Warcraft fans are likely already very familiar with the details that will be covered in this latest Chronicle volume, but then most World of Warcraft fans also like to have merch from the game regardless of familiarity. For those who are lore hounds of the game, this will likely be a welcome addition to the collection.
Source: IGN
Articles Related to World of Warcraft
Datamining of World of Warcraft 7.3 Reveals Potential Expansion Location
World of Warcraft 7.3 PTR: The Biggest Lore Reveals So Far (SPOILERS)
The Tomb of Sargeras Forces World of Warcraft Class Tweaks
Related:
Merchandise
,
MMORPG
,
News
,
World of Warcraft