Legion is only a few days old, but a video showcasing what's coming in World of Warcraft patch 7.1 is already released. In addition, a new Companion App for Legion was also detailed.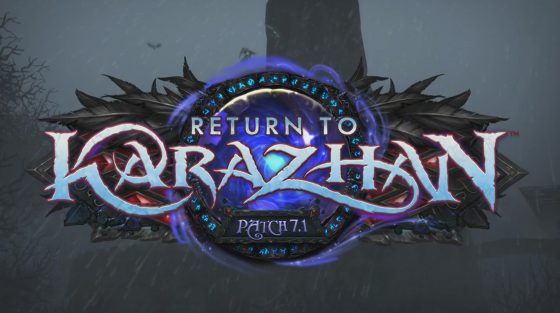 The return to Karazhan is the starting feature, as the titular tower arrives as a five-player Mythic dungeon. The video also shows off the Suramar Campaign and the area's World Quest gameplay as well as the new Trial of Valor raid, which sees players facing off against some of the mightiest foes of the vrykul pantheon.
In addition to the preview of 7.1, Blizzard also announced the Legion companion app, which will provide players a way to manage Order Halls and World Quests. Players will be able to manage their Order Hall upgrades, manage Champion equipment, train new troops and assign Missions. When players reach 110, the Companion App will allow players to look at a map of the Broken Isles and see what World Quests are available.
The Legion Companion App is set to arrive for mobile devices on Tuesday, while Patch 7.1 is only dated to arrive "soon". Videos for both features are available for viewing below.
Our Thoughts
Patch 7.1 is looking like a hefty patch for Legion, with the extra content looking like some of the most interesting the game has received in a while; we're naturally eager to get back in to Karazhan! As for the Companion App, the functionality of this tool looks like one of the best ways to handle the minutia of an Order Hall as well as keep an eye on what World Quests are live.
Your Thoughts
Which part of Patch 7.1 are you most excited for? Do you think the Companion App will be useful? What are your thoughts on the content cadence of Legion? Tell us in the comments.
Source: Massively Overpowered
Articles Related to World of Warcraft
World of Warcraft Legion Artifact FAQ
World of Warcraft Legion Leveling: Better, Faster, Stronger
World of Warcraft's Demon Invasions Are Genius!
Related:
Legion
,
News
,
PAX West
,
Update
,
World of Warcraft