Just in case you missed the news, World Of Warcraft: Warlords of Draenor has been unleashed upon gamers the world over.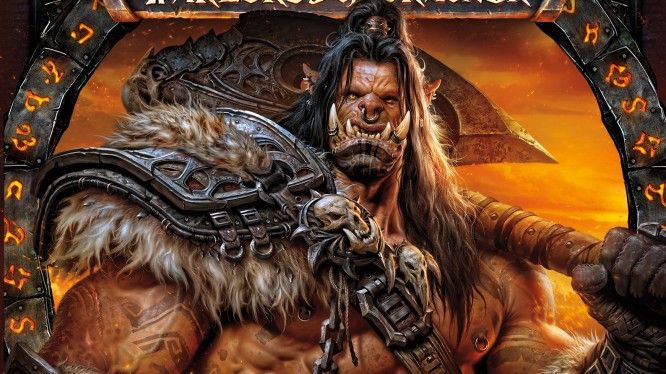 The fifth expansion of the long running and immensely popular World of Warcraft is now live and marks both the 20th anniversary of the Warcraft IP and the 10th anniversary of the massively multiplayer World of Warcraft itself.
Throughout their expansions, Blizzard Entertainment has shown a willingness to change what players experience culminating previously in Cataclysm which brought about The Shattering. A dramatic alteration to existing zones clearly weren't high enough stakes or a big enough change. Warlords of Draenor instead threatens to change the entire history of the Warcraft franchise itself with the creation of the Iron Horde.

Now with the past and the future at stake, the alteration of history and the threats presented by the Iron Horde, players are invited to stand against the Warlords of Draenor.
"Warlords of Draenor contains some of the most epic and thrilling content we've ever created, and the included level 90 character boost makes it easier than ever for anyone to jump right into the action."

-Mike Morhaime, CEO and cofounder of Blizzard Entertainment
Features Include:
Explore a Savage World: Explore the hostile world of Draenor, home of the orc and draenei races, as it once existed, and adventure in all-new zones alongside characters central to Warcraft history.
Build Your Garrison: Establish and expand your own customizable stronghold on Draenor, and gather NPC followers to collect resources and embark on missions under your command.
Jump to Level 90: Boost one character of your choosing to be instantly ready to explore the wilds of Draenor, making it easier than ever to enjoy the latest content with your friends .*
Adventure to Level 100: Reach new heights of power and unlock bonuses to further enhance your abilities on your way to the new level cap of 100.
And More: Take on an array of Dungeons, Raids, and Challenge Modes; seek out otherworldly pets and mounts to add to your collection; engage in exciting world PvP in Ashran—no matter what kind of content you enjoy, new challenges and rewards await.

Warlords of Draenor is available now in a digital and physical Standard Edition (SRP: £34.99) as well as a Digital Deluxe Edition (SRP £49.99), which contains the following in-game bonuses for World of Warcraft and other Blizzard games:
World of Warcraft—Dread Raven Mount and Dread Hatchling Pet:Swoop down from the dark of night on the black-winged Dread Raven, a mortal progeny of Anzu, and devour your prey in your next Pet Battle with the adorably ferocious Dread Hatchling.
StarCraft® II—Warchief Portraits: Summon the strength of two of the most fearsome Iron Horde warchiefs—Grommash Hellscream and Blackhand—as you clash in the Koprulu sector in StarCraft II.
Diablo® III—Warsong Pennant: Brandish this battle-torn pennant on your back, and channel the rage of the Warsong Clan against the demonic forces of Sanctuary in Diablo III.
Hearthstone®: Heroes of Warcraft™—Blackrock Card Back: Outfit your champion's deck with a custom card back forged in the fires of Blackrock.
Warlords of Draenor is also available in a retail-exclusive Collector's Edition (SRP: £64.99), which comes equipped with the digital bonus items from the Digital Deluxe Edition as well as a full-color hardcover art book, a behind-the-scenes two-disc Blu-ray/DVD set, a CD soundtrack, and a Warlords of Draenor mouse pad. Players should check their local retailer for details and availability.
All versions of the expansion come with one Level 90 Character Boost, making it easier than ever for new and returning players to experience Warlords of Draenor's content alongside their friends and family. For more information, visit www.warlords.com and be sure to keep an eye on MMOGames every Wednesday as we give our multi-part review of the popular expansion.
Related:
Expansion
,
Launch
,
News
,
World of Warcraft