An exciting sneak peek during Tuesday's World of Warcraft Legion Summit revealed a yet unannounced project focusing on Illidan Stormrage and his followers!
Blizzard will be following the model of Warlords of Draenor's Lords of War series and release a series of animated shorts before the Legion launch so as to familiarize players more with the Black Temple events and complete the background story of Illidan and his followers.
The first episode of the Illidan animated series, Harbingers, will be focusing on the story of a high elf initiate. She joins the Demon Watchers willingly but begins to question the price to pay in return for vengeance after joining in her first battle.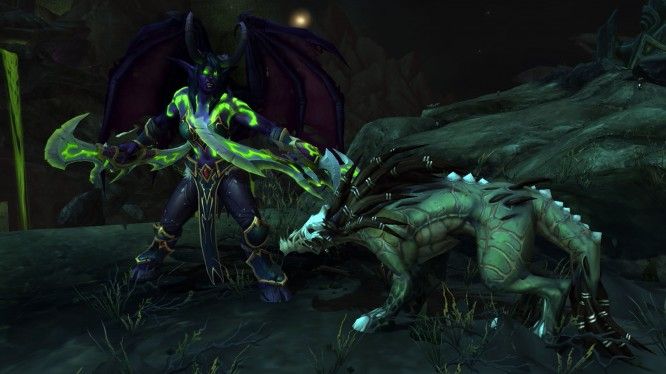 It seems that there will be three episodes in the Harbingers animated series, with the first episode to be released "very soon" according to the source. A date has not yet been announced officially, but "very soon" is a plausible description considering the little time left before the launch of the expansion and the timing that Lords of War had compared to the launch of Warlords/
Our Thoughts:
Wait, more story and insight into Illidan and his followers? You've got our attention! The new Illidan animated series seems like a great way to go more in-depth with the lore and understand both Illidan and the Demon Hunters better.
Source: Blizzard Watch
Recent Articles Related to World of Warcraft Legion
World of Warcraft Legion Interview with Cory Stockton and Julian Morris
10 Things To Do Before Legion Launches
Blizzard Giving Away 5,200 Legion Beta Keys
Making Legion's Transmog Feature Work for You
Stream World of Warcraft on Facebook
Related:
Blizzard Entertainment
,
Legion
,
MMORPG
,
News
,
World of Warcraft