July 19th will see the World of Warcraft pre-expansion patch drop in order for players to prepare themselves for Legion's release on August 30th.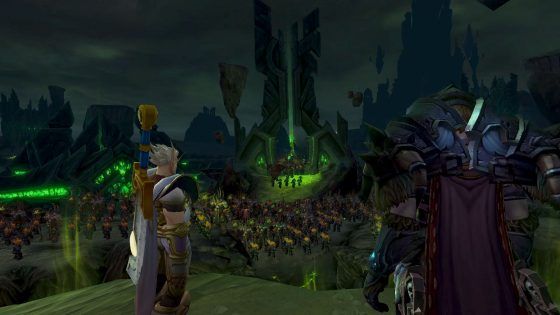 The pre-expansion patch will be available for NA players on July 19th and EU players on July 20th in order to get acclimated to changes and new features. Of note, the update will allow players immediate access to the Transmogrification Collection system, adjustments to classes across the board, and the ability to queue for content as any of their available specializations. Further content is planned for the coming weeks leading to the Legion launch, including a Burning Legion invasion, early access to the Demon Hunter class for people who have pre-ordered, and a battle at the Broken Shore to face the epicenter of the demonic invasion.
Our Thoughts
Ain't no hype like expansion hype! The lead-up events to Legion's launch are only going to stir the pot for World of Warcraft players. Getting used to class changes ahead of new content is an excellent idea, and some of our own staff are likely looking forward to the new Demon Hunter class and other goodies coming to the game.
Your Thoughts
Which part of Legion are you most looking forward to? Do the class changes coming down the pipe make you happy or angry? Will you be trying the Demon Hunter? Give us your thoughts below.
Sources: MMORPG, Community Site
Related:
News
,
Patch
,
Pre-Expansion
,
Update
,
World of Warcraft