At last year's Blizzcon it was revealed that WoW Classic would have a four-phase content plan, but now that we're approaching the start date of WoW Classic it turns out there will actually be six! It's still the same content, it is just going to be rolled out in a slightly different, slower method than was previously planned.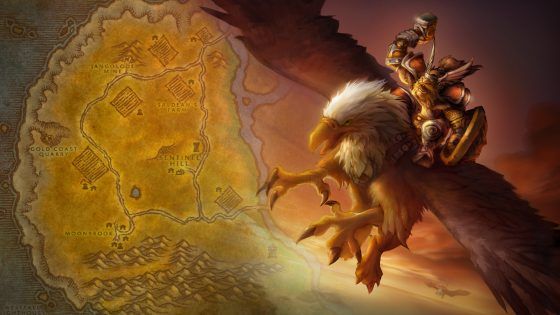 With the new plan, the first phase will include Onyxia and Molten Core. Previously, Dire Maul, Azuregos, and Kazzak were included but they've been pushed back. This new release plan will mirror the schedule that the content was originally released in.
Additionally, Blackwing Lair and Zul'Gurub will no longer release at the same time. From a story standpoint, this makes a lot of sense.
The forum post announcing all of this gave a new updated schedule which you can see below.
Phase 1 (Classic Launch)
Molten Core
Onyxia
Maraudon
Phase 2
Dire Maul
Azuregos
Kazzak
Phase 3
Blackwing Lair
Darkmoon Faire
Darkmoon deck drops begin
Phase 4
Zul'Gurub
Green Dragons
Phase 5
Ahn'Qiraj War Effort begins
Ahn'Qiraj raids open when the war effort dictates
Dungeon loot reconfiguration: Tier 0.5 Dungeon gear, Relics, drop rates and location changes
Phase 6
Naxxramas
Scourge Invasion
You may notice that PvP isn't included in that list, that isn't a mistake. At the moment Blizzard is still evaluating their options regarding PvP rewards so they aren't yet ready to put anything in writing.
Summer is going to be here before we know it and as we get closer to that date more and more information is going to be released. Keep an eye out on our weekly WoW column, WoW Wednesday for more great WoW content and more news about WoW Classic as we inch our way towards release.
Source: Official Site
Related:
News
,
World of Warcraft
,
World of Warcraft Classic
,
WoW Classic