Making a game about dragons and lasers is something a lot of people must have had thoughts about, and it's something that 4 I Lab is making a reality with Time of Dragons, a crazy online shooter where the dragons have mounted lasers and use some familiar MMO concept. You will see why it can be worth your time, but before we delve deeper into our thoughts and judgment of the game, it needs to be said that Time of Dragons is not really an MMO, the core of it being more of a classic arena shooter than anything else, but this doesn't affect the overall experience at all, as long as you start playing it with that knowledge.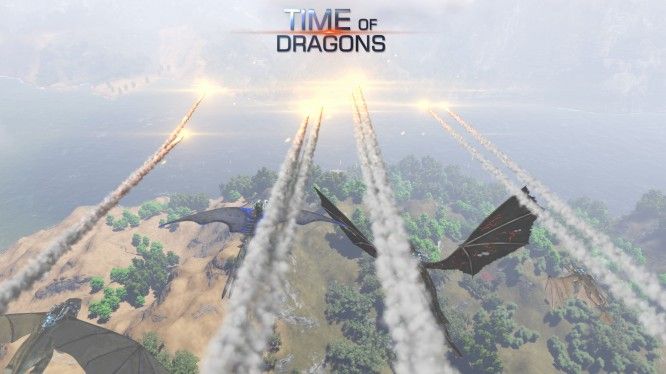 Unique
Time of Dragons manages to stick to a formula we have all seen before, yet it still manages to feel unique enough to stand out. I am not only talking about the purely visual aspect of flying around with dragon characters that shoot lasers at other dragons, however good that may sound, but they do manage to take the arena shooter into a new place when it comes to movement and gameplay. The game has some similarities to the arcade mode of games such as War Thunder and World of Warplanes but the movement of the dragons is still different enough from that of the planes that you do feel like you're playing in a new way.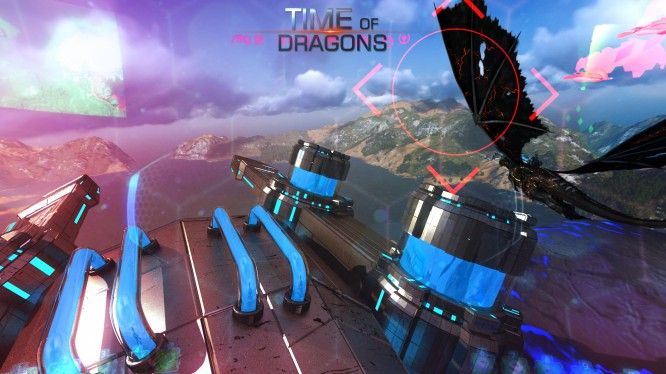 Killing Other Dragons
There is one thing you do in Time of Dragons: kill other dragons, and that is a good thing. Only focusing on the core concept and trying to make that as good as possible is what makes this game work really well. They have great working controls and no lag input when flying around as a dragon, which helps smooth the experience. They game also offers you a great variety of dragons to play with and lasers to mount on them. The customization in Time of Dragons comes with a great variety and is one of the big reasons to keep playing since you will want to try all the dragons and weapons to find your perfect match. It is also a game well suited for both long sessions, since "one more match" comes to mind and the end of each match, but also for short sessions, given that one round feels really satisfying.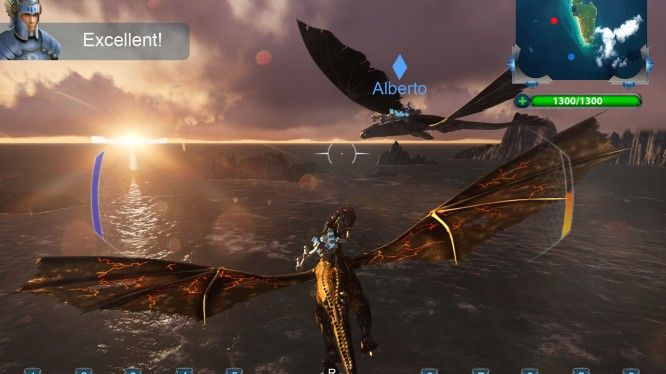 Gameplay: 8/10
Time of Dragons plays really well. The controls work as they should, the dragons move around really smooth and everything is easy to handle and easy to learn. This is a game with a short learning curve which opens up for many hours of pure fun. Though while its gameplay is very smooth, I also wish the game had more options when flying around. Time of Dragons would have benefitted greatly of more maneuvers and attack patterns for the different dragons.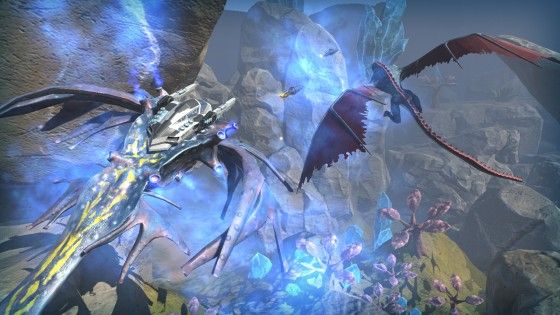 Innovation: 5/10
When I first started playing Time of Dragons I was hit by how new and fresh everything felt, but that feeling went away after the first hour of playing the game. On the plus side, we have dragons with lasers. This is something that hasn't been done before and something that is visually very appealing, assuming that you like dragons. But aside from the visuals and a little gimmick, Time of Dragons brings very few new features. It is an arena shooter to the core and feels more like War Thunder in the arcade mode than anything else. But where that and similar games have decent to rather big maps, Time of Dragons comes with a very small one making direct confrontation a must shortly after spawning.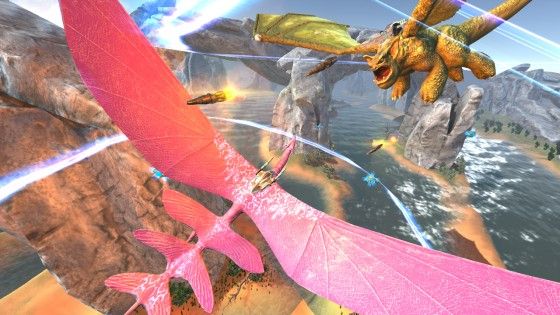 Community: 7/10
The Time of Dragons community is mostly made up of friendly casual players. While there is a small group of toxic players like always in a shooter, the main body of players are very friendly, both in-game and on the forums. It is easy to find guides for the different dragons if one needs and most people will help you with whatever questions you have. Then it also needs to be said that the community isn't very active since it is a game that is easy to play and only about killing other dragons.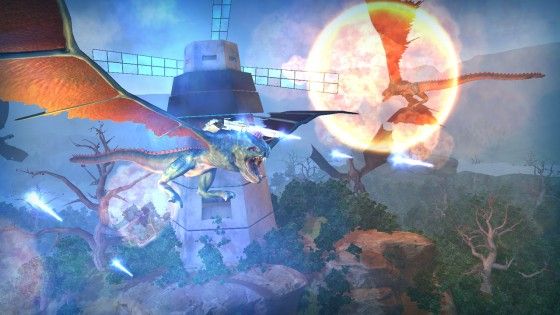 Graphics and Sound: 6/10
Time of Dragons is a game that has good but not great graphics. Seeing how small the maps are, one may expect the graphics to be excellent and with great detailed backdrops and environments and while the game manages to look pretty good, it is far from its competitors and something that would be possible without any great cost with today's graphic engines. The same thing applies for sound, which works with the setting but is still very generic and feels cheap, which after only two hours had me turn it off to play with my own music on instead.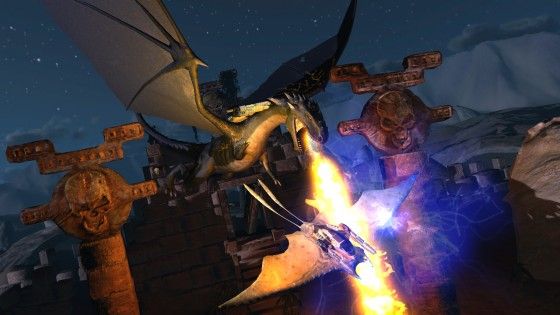 Value: 8/10
Seeing how the game is free to play without any possible way to buy anything or give the developers any money at this point, makes it a great value. But considering how the game can feel more like a demo for what is to come in its current state, it is still not that great of value as one would hope from a free to play game with no cash shop or microtransactions.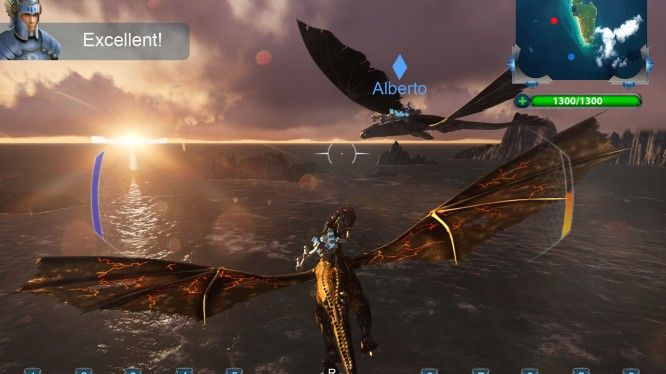 Overall: 6/10
Time of Dragons is a smooth aerial arena shooter that finally gives you the chance to fly around as a dragon shooting lasers and missiles. Aside from this, the game doesn't really offer anything new. It does these core things great and gives you plenty of dragons to fly with, but with highly mediocre graphics and the misuse of the term MMO. It is the kind of game that, with time, could be one to sink months of game time into but that, right now, you may enjoy for a short while, preferably with a friend. Seeing how the game is a fully fledged free to play without any cash shop at all, however, it is worth your time to at least give it some test runs.
Related:
4 I Lab
,
MMO
,
Review
,
Time of Dragons