Global Adventures is an action packed exploration MMO where you step into the shoes of a treasure hunter exploring ancient ruins for lost artifacts and hidden relics. Your life changes the day you decide to join the Treasure Hunter's Association and head down to explore some Mayan ruins. As you explore, you will reveal bits and pieces of information that could unravel some of history's deepest mysteries. Enemies about, challenges await, and secrets hide in dark places, awaiting discovery, and all of them are waiting for you! To get you into the game as soon as possible, Wicked Interactive and MMOGames have teamed up to bring you a special giveaway. Get a key from the Global Adventures Closed Beta Key Giveaway, and get into the game when the next Closed Beta test period begins on December 29, 2017!
NOTE: The keys from this giveaway must be redeemed through Steam.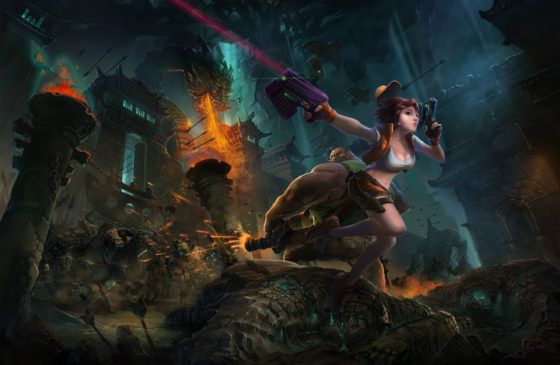 What You Get From The Global Adventures Closed Beta Key Giveaway
Access to the Global Adventures Closed Beta Test, tentatively scheduled to begin on December 29, 2017
Sign Up To MMOGames To Claim Your Key
Register to our website.
Verify your email.
Once it's verified, navigate back to the Giveaway section and claim your free key!
How To Redeem Your Global Adventures Closed Beta Key Giveaway Key
NOTE: The closed beta test for Global Adventures does not begin until December 29, 2017. You will not be able to play the game before this test period begins.
NOTE: The test date may change. For up to date information, be sure to check the Global Adventures official website for details.
These keys must be redeemed through Steam. Launch the Steam app.
In the Steam app, from the "Games" menu pick "Activate a Product on Steam."
Follow the steps and enter your key when prompted. Global Adventures will be added to your Steam Library.
Once Global Adventures has been released, you will be able to install and play the game.
This is a limited code giveaway to be given out on a first-come-first-serve basis. It will run as long as there are keys available or until the conclusion of the Global Adventures closed beta test period, whichever comes first.  If you have any issues, please contact us.