Heroes Crash is a free to play card game for mobile devices that merges features from RPG, TCG, and RTS games for a unique combat-centered game experience. Heroes Crash allows players to train and command a team of heroes in fast-paced battles while influencing the flow of the battle by casting different spells with Magic Cards. Build the ultimate deck by choosing from the great variety of Heroes and Magic Cards to play real-time 1v1 Duels as well as explore a solo campaign. With so many cards, avenues, and tactics available, leading your team of Heroes to victory can seem like an overwhelming task, particularly for new players. That is why MMOGames and Game Hollywood have teamed up for this special Heroes Crash Novice Gift Pack Giveaway. Get your key now, and get a novice gift pack for Heroes Crash full of helpful items!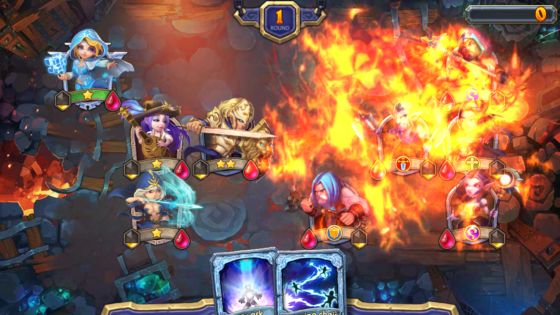 What You Get From The Heroes Crash Novice Gift Pack Giveaway
60000x Coin  (Worth 48 Diamonds)
4x Candy  (Worth 80 Diamonds)
1x Silver Minecart Voucher  (Worth 100 Diamonds)
1x Divination Coin  (Worth 80 Diamonds)
Sign Up To MMOGames To Claim Your Key
Register to our website.
Verify your email.
Once it's verified, head on over to the 'Giveaway' section and claim your free key!
How To Redeem Your Heroes Crash Novice Gift Pack Giveaway Key
If you do not yet have a Heroes Crash account, visit the Heroes Crush homepage and download and install it on your device.
Create an account and log in to the game.
Click on your own character portrait in the upper left corner to open your Team Info page.
Click on the "Redeem" button. This will open a new field where you can enter the key.
Enter your key in the "Enter Pack Code" field and click "Exchange".
Enjoy your items and Heroes Crash!
*This is a limited code giveaway to be given out on a first-come-first-serve basis. It will run as long as there are keys available. If you have any issues, please contact us.