Legend of Junior is a free to play Chinese Wuxia themed browser MMOARPG featuring romance, martial arts, magic, and battles. Wuxia is all about high flying martial arts, epic battles for honor, and high romance, and you will experience all of that and more. Travel to secluded ancient cities and hidden fairy islands, and discover their secrets. Fight in fearsome battles for the future of the world, and drive back that which threatens peace. Become a master of the martial arts and use your prowess to defeat your enemies! Becoming a martial arts master while meeting the love of your life is a pretty demanding task, so Game Hollywood and MMOGames have teamed up to bring you the special Legend of Junior Gift Pack Giveaway! Get your key now and get a batch of helpful items for Legend of Junior, and unlock your potential.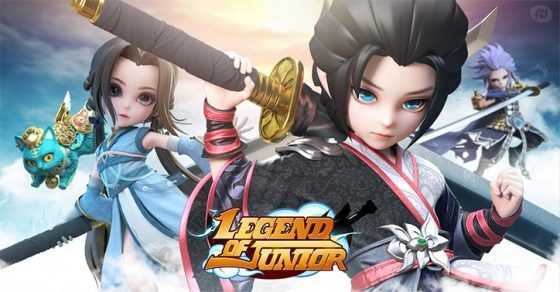 What You Get From The Legend Of Junior Gift Pack Giveaway
Mount Promotion Elixir x5
2x EXP Boost x2
Level 2 HP Gem x2
Passive Skill Box x2
Equip XP Tome (M.) x10
How To Claim Your Legend of Junior Gift Pack Giveaway Key
Register to our website.
Verify your email.
Once it's verified, navigate back to the Giveaway section and claim your free key!
How To Redeem Your Legend of Junior Gift Pack Giveaway Key
If you already play Legend of Junior, log in to your account. If you do not, go here to create one.
Your character must be at least Level 11 to redeem the items. If they are not, advance to Level 11 before redeeming the code.
Once you are level eleven, a number of icons will appear in the upper right of the screen. One is named "Gift Hall." Click the Gift Hall icon.
A menu will open with some options. Click "Redeem."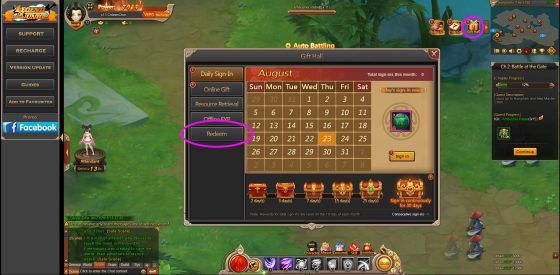 This will open a window which allows you to enter your giveaway key and claim your items. Enter your key and click Claim Reward. Enjoy the game and your free items!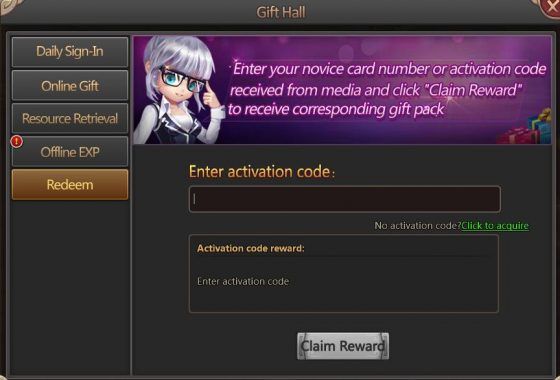 This is a limited code giveaway to be given out on a first-come-first-serve basis. It will run until September 4, 2018, or as long as there are keys available. You may redeem a key for any one of the qualifying games, but only for one. Each user may only redeem one key. If you have any issues, please contact us.