Sparta: War of Empires is a browser based MMORTS developed by Plarium. Set in the 5th century BC, the ancient world of Greece is in turmoil, under threat from Xerxes and his giant Persian Empire, who has been crushing every city in their path beneath the weight of his army. This is a world where politics and diplomacy prove as sharp as the blades of combat. Few men have dared to rise against Xerxes and his invading armies; however, MMOGames and Plarium have teamed up to bring you the Sparta Premium Currency Giveaway, and help give you the support you need to defeat Xerxes and save Greece! Claim your key, and receive a gift of 1000 drachmas to spend as you see fit in your fight against the Persian Empire!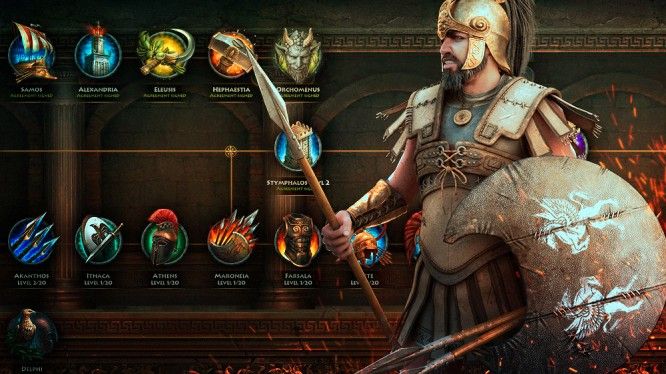 Sparta Premium Currency Giveaway Contents
1000 drachmas!
Sign Up to MMOGames to Claim Your Key
Register to our website.
Verify your email.
Once it's verified, head on over to the 'Giveaway' section and claim your free key!
How To Redeem Your Sparta Premium Currency Giveaway Key
Register here for Sparta: War Of Empires. Click "I Have a Promo Code!" and enter your code, click "Accept", and complete the registration process.
Log into the game and enjoy your drachmas!
NOTE: This giveaway and key is only valid for new accounts, registered via the above link.
*This is a limited key giveaway to be given out on a first-come-first-serve basis. It will run as long as there are codes available. If you have any issues, please contact us.