Spellweaver is a free-to-play, online digital trading card game, created by a self-funded indie team of seasoned game developers with a passion for card games. Staying true to the classics of the genre, Spellweaver is executed in a detailed and vivid art style and is set in an original fantasy world. With customizable hero skills that you gain over the course of a battle, interactive combat in which you can choose to counterattack in order to defend or protect key units, and a unique creature attribute called "Speed", which allows for faster units to go past slower units, the game requires lots of strategy and a balanced deck to get you to victory. To help you get an edge in your future battles, Dream Reactor has teamed up with MMOGames to bring you this Spellweaver Wrath of Shamans Giveaway, which grants you the Wrath of Shamans DLC pack, a $30 USD value, for free!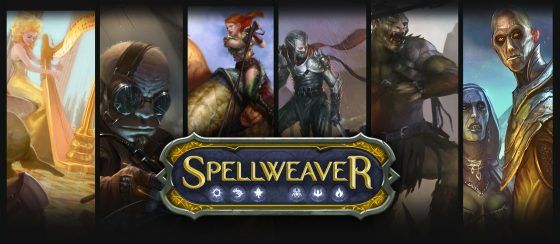 What You Get From The Spellweaver Wrath of Shamans Giveaway
Special "Wrath of Shamans" DLC Deck
50,000 Gold
Rage card back
Sign Up To MMOGames To Claim Your Key
Register to our website.
Verify your email.
Once it's verified, head on over to the 'Giveaway' section and claim your free key!
How To Redeem Your Spellweaver Wrath of Shamans Giveaway Key
If you do not already have Spellweaver installed, you can visit the official site and download the game.
If you prefer to play through Steam, you can head over to Steam and download the game here.
Once in game, click the "Redeem Key" button on the Main Menu.
Enter your key. Each Account can only redeem 1 key and keys themselves can only be redeemed once.
Enjoy your new deck, gold, and card backs!
This is a limited code giveaway to be given out on a first-come-first-serve basis. It will run as long as there are keys available. If you have any issues, please contact us.