Unfortunately, this giveaway has run out of keys. Thank you!
Stronghold Kingdoms is the world's first persistent castle strategy MMO with CCG-like mechanics which invites you to become a feudal lord, build a stronghold, and lead your people to glory. Join thousands of players online on PC, Mac, and Mobile as you build your village economy and design a mighty castle to protect it. Farm peacefully, engage in political mind games, seek vengeance on your sworn enemies or lead your armies to glory across a vast map of medieval Europe. Siege other players, battle AI opponents, research new weaponry, forge alliances with players, and amass a kingdom from humble beginnings! To celebrate the launch of Stronghold Kingdoms on the Windows Store, Firefly Studios and MMOGames bring you a special celebratory giveaway. Get a key from the Stronghold Kingdoms Gift Pack Giveaway now, and get a batch of in-game goodies to help you on your road to conquest!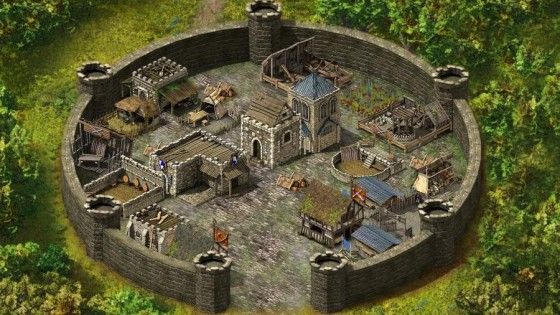 What You Get From The Stronghold Kingdoms Gift Pack Giveaway
5x Random Packs
1x Super Random Pack
1x Ultimate Random Pack
5x Army Packs
200 Card Points
2x 7 Day Premium Token
How To Redeem Your Stronghold Kingdoms Gift Pack Giveaway Key
Log into your Stronghold Kingdoms account. If you do not yet have an account, go here to create one and download and install the game.
Go to the "My Account" page and locate the "Redeem Code" section.
Enter your key in the white box next to "Redeem Code".
Click on "Redeem Code".
Your card packs, card points, and premium tokens will be found in the Cards screen (The icon for this is on the top of the screen in game)
Enjoy Stronghold Kingdoms!
How To Claim Your Stronghold Kingdoms Gift Pack Giveaway Key
Register to our website.
Verify your email.
Once it's verified, navigate back to the Giveaway section and claim your free key!
This is a limited code giveaway to be given out on a first-come-first-serve basis. It will run as long as there are keys available. If you have any issues, please contact us.