TERA is a free to play fantasy MMORPG for PC, Xbox One, and PlayStation 4, featuring intense action-based combat in an open-world environment. Enjoy stunning visuals and a complex political system in which you can become the ruler of a province within the world. Set your own laws in TERA, charge players tax and enforce your leadership upon the weak. Create your character and begin telling your story; who knows where you might end up!
Once you've done that, grab a key from our TERA Fists of Velika giveaway, held in celebration of the event currently going on in TERA for PS4/XB1! This will provide you with consumables to enjoy and help you level up now that the male Brawler is now available! So grab your key and tell your friends!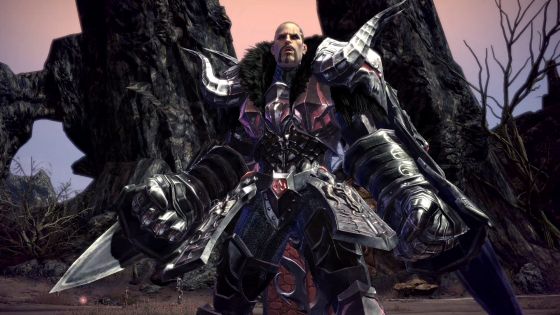 What You Get From The TERA Fists of Velika Giveaway
Prime Battle Solution x5
Goddess' Blessing x5
Lamb Bulgogi x5
Strong Bravery Potion x5
Divine Infusion x5
Rare Noctenium Elixir x5
How To Redeem Your TERA Fists of Velika Giveaway Key
Go to https://account.enmasse.com and create a new En Masse account or log into an existing one.
Click the "Redeem Code" button from the "Account Overview" page.
Enter your code and hit "Submit".
Launch TERA and log in. If you haven't installed TERA, download it from: http://tera.enmasse.com/download.
Claim your items from your in-game Item Claim.
How To Claim Your Key
Register to our website.
Verify your email
Once it's verified, navigate back to the Giveaway section and claim your free key!
This is a limited code giveaway to be given out on a first-come-first-serve basis. It will run as long as there are keys available. Each user may only redeem one key. If you have any issues, please contact us.