Unfortunately, this giveaway has run out of keys. Thank you!
Wild Terra is an MMORPG sandbox with a vast open world, featuring building, crafting, gathering, farming and land claiming elements. There are no NPCs, so to get the things you need in game you'll have to craft, trade, or take it by brute force. There are levels in Wild Terra, but they have very little effect on how you play and only grant a small benefit in combat. This is a true survival sandbox, and as such, player kills are fair game. You choose who to work with, and who to work against, and now you can try it out for free! Wild Terra and MMOGames have teamed up to bring you this special Wild Terra Steam Game Giveaway! Get a key for a free copy of Wild Terra on Steam, a $14.99 value!
PS: If you're a fan of Juvty World's games and survival stories in general, perhaps give their new game Corrupted a look on Steam – Amanda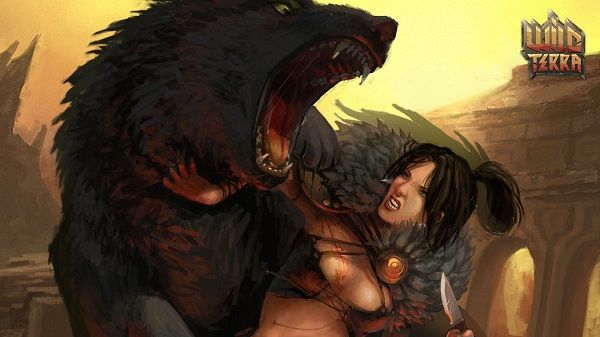 What You Get From The Wild Terra Steam Game Giveaway
A full copy of Wild Terra from Steam, a 14.99 USD/EUR value!
Sign Up To MMOGames To Claim Your Key
Register to our website.
Verify your email.
Once it's verified, navigate back to the Giveaway section and claim your free key!
How To Redeem Your Wild Terra Steam Game Giveaway Key
Wild Terra is played via Steam. If you do not already have Steam installed, go here to install it.
Launch the Steam client software and log into your Steam account.
On the bottom left of the Steam client window, choose "Add a Game." Then, choose "Activate a Product on Steam."
Follow the onscreen instructions to complete the process!
This is a limited code giveaway to be given out on a first-come-first-serve basis. It will run as long as there are keys available. If you have any issues, please contact us.