Dear gamer,
We are always looking for ways to improve our website. For this reason we regularly run MMO Surveys. The recent Website Survey has been closed and the winner is Javier Morillas from Spain who received the Razer Kraken 7.1 Chroma Gaming Headset.
Meanwhile we have been preparing another survey for you. The first of these is already available! If you complete the survey, you become eligible to win a World of Tanks Razer Kraken Pro gaming headset!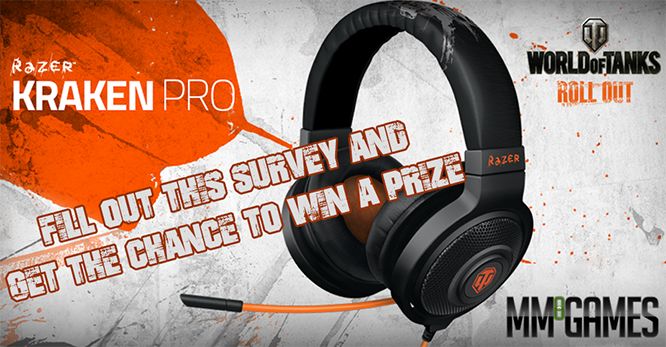 eSports Survey
The eSports market is skyrocketing faster than most of us can comprehend. eSports is not just an average gaming competition, but it is already a professional competition between professional players. Due to this, we are looking to learn more about your interests to find out what you like best and what you find most important about eSports!
NOTICE: This survey has ended
Related:
Contest
,
Headset
,
MMO Survey
,
Razer
,
Survey