Written by: Hannah Richardson-Lewis, Assistant Editor, Europe
So many people claim that the MMO is dying, but when you look at what is on the horizon, is it really? With a breadth of MMOs from shooters to more traditional MMORPGs, 2016 looks like it will be a year to look forward to for all MMO fans, and we've put together a list of some of the most talked about. But, which one will win Most Anticipated MMO of 2016? Only you can decide.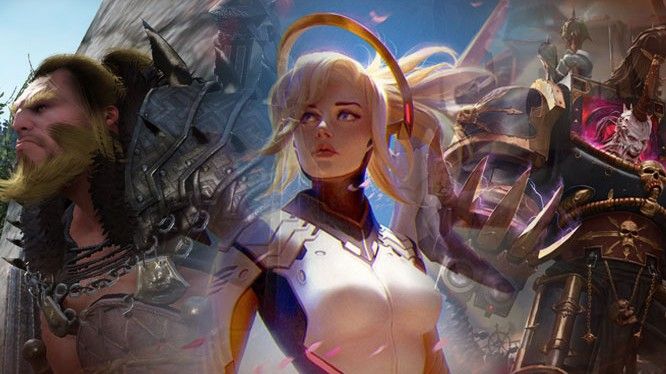 Albion Online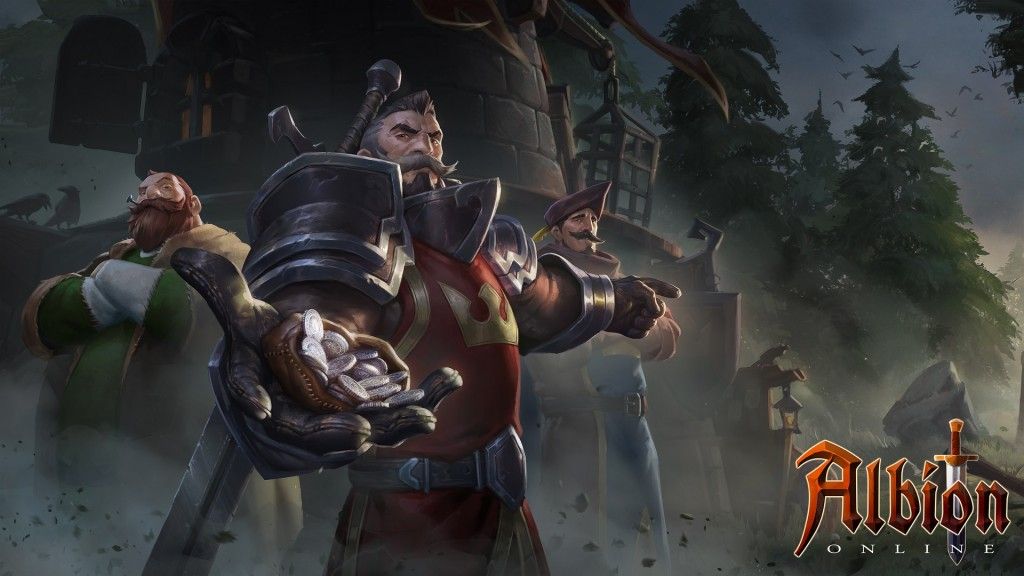 It feels as though open PvP sandbox MMOs have been popping up just about everywhere over the past couple of years, but one of the earliest games in this trend was Albion Online. Of course, we don't know the release date for Albion Online right now, but with the beginning of Closed Beta and a full game ready and raring to go, it can't be long now. Albion Online is doing a lot of things very right, and despite PvP being a big part of the game, may well appeal to a wide audience.
Atlas Reactor
This was a new area for Trion Worlds, but we're glad they went there because Atlas Reactor sounds like it could be awesome. A turn-based multiplayer in which players are given 30 seconds to decide whether to Prep, Dash, Blast, or Move, it will be very interesting to watch where Atlas Reactor goes.
Battleborn
So it feels as though arena shooters are the new "thing", following on from the great MOBA boom and the card game craze. There are a few that show promise, however, and Battleborn is one of the highlights. Created by Gearbox, the studio behind Borderlands, Battleborn brings experience and personality to the table from the get-go and has a few different features that could really set it apart.
Black Desert Online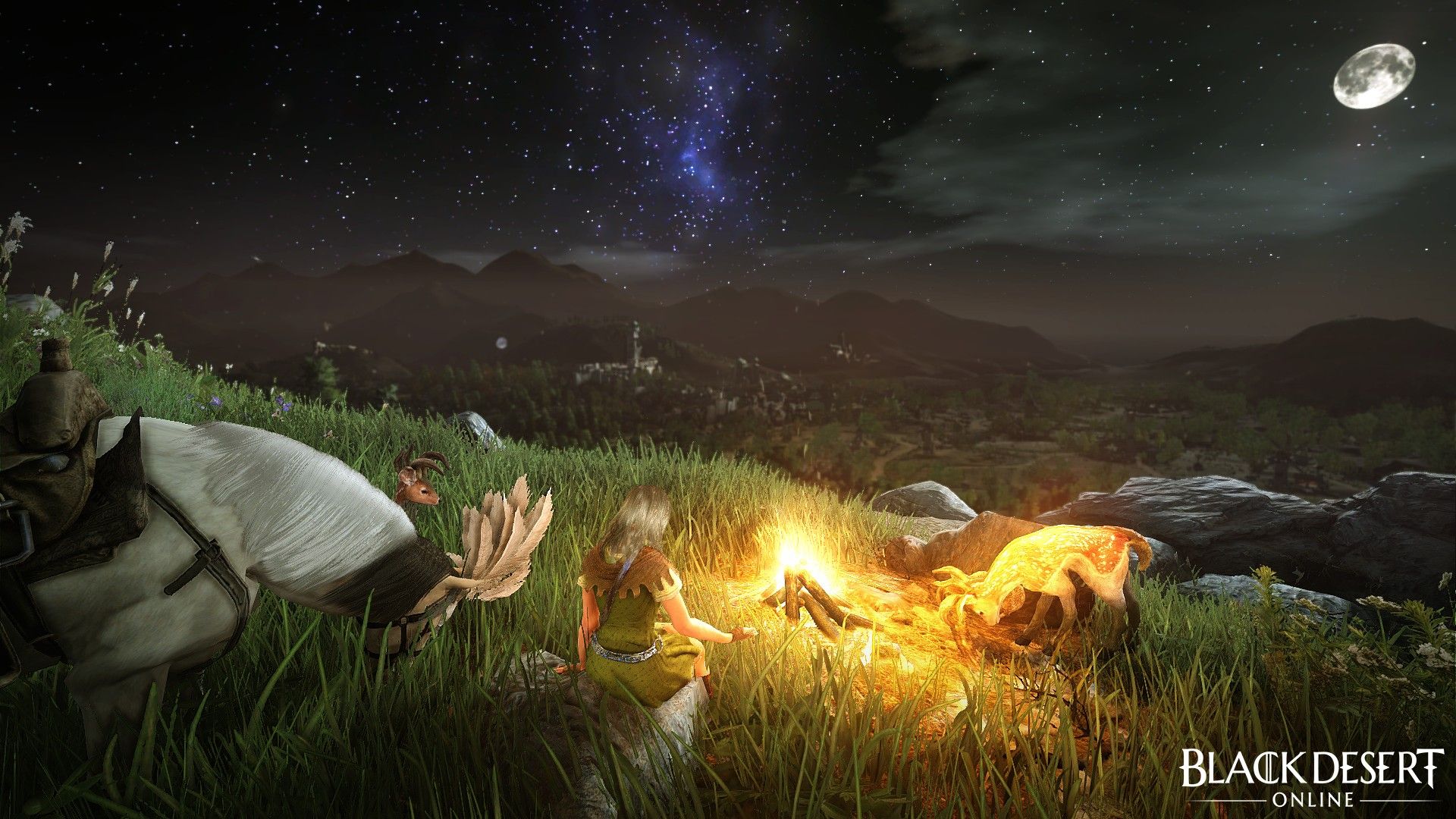 Black Desert is one of those MMOs that everybody knows for its divine graphics and extensive character customization, and knowing that us Western players can get our hands on the game in early 2016 has us all excited. Black Desert Online is more than just a pretty sight, though. With action combat to rival Blade & Soul, an open world worth exploring and an extensive range of in game customizations for characters, housing, and more, as well as PvP and crafting and all of that good stuff, Black Desert could tick a lot of boxes for many MMO players in 2016.
Blade & Soul
Who thought that Blade & Soul would actually be releasing in North America and Europe imminently this time last year? We sure didn't. But it is, and while the game may be showing its age a little, by no means does that mean it is bad. Quite the contrary. Blade & Soul's combat is still some of the most fun you can have in an MMORPG and is well worth waiting for.
Camelot Unchained
Here is one MMO that we regularly hear news about the development of. Camelot Unchained is building a world, are still well within their budget, hired several new team members in 2015, and has lots planned for the future.
City of Titans
This year, the City of Heroes spiritual successor overcame a major hurdle and really started to knuckle down on development. As well as beginning to flesh out the lore a bit more.
Crossout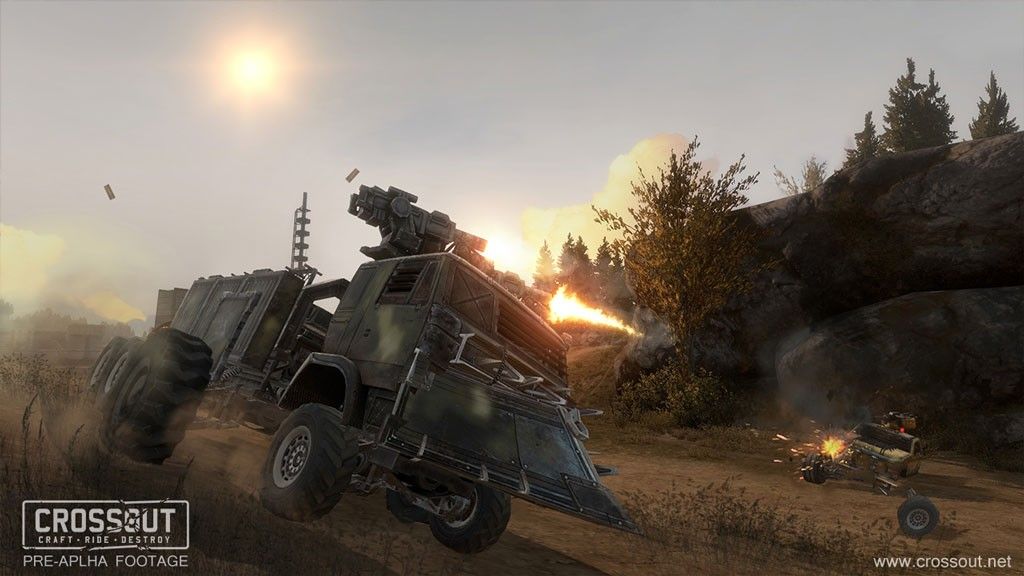 A post-apocalyptic MMO action game that has you craft unique vehicles to go head-to-head in battle against other players? Don't mind if we do. That's what Crossout brings to the table and is definitely one to watch.
Crowfall
Before we even know what Crowfall was, we were desperate to hear more as ArtCraft Entertainment started out the year with nothing but a tease and a countdown. When Crowfall was finally announced with the launch of its Kickstarter campaign, the backers flooded in, and who could blame them? Crowfall is an MMO which promises to revitalize the genre with fresh ideas inspired by the likes of Shadowbane, EVE Online, and Game of Thrones.
Dreadnought
Ever wanted to dominate the universe in a gargantuan spacecraft? That's what Dreadnought offers in this free-to-play tactical action MMO set in the depths of space, inspired by iconic sci-fi tv shows and movies.
EverQuest Next
The last we heard, EverQuest Next was still in development and despite the many, many setbacks the game has taken over the past year or so, we're still holding out hope that EverQuest Next is still in development, and come 2016 we'll know a lot more. Even if it's not the same game presented to us several years ago by a smiling and hopeful Dave Georgeson.
Gigantic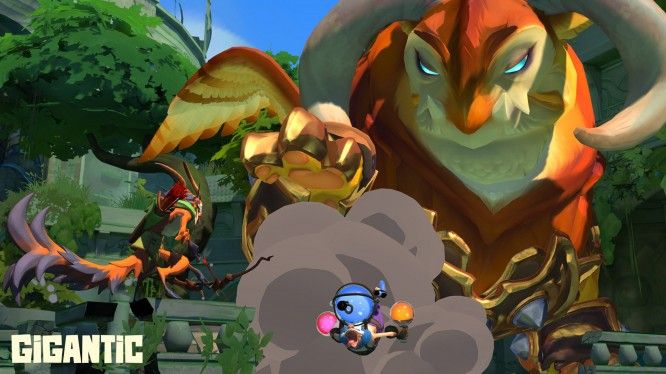 Is it a bird? Is it a MOBA? It's Gigantic and it will be launching for PC as a Windows 10 exclusive and Xbox One in 2016. We've been eagerly awaiting this one for a long, long time now. And for very good reason – it is so much fun!
Ion
Ah, when you want a game that is not a game, that is where Ion comes in. According to the game's creator Dean Hall when announcing the project at this year's E3. The idea is that you are a pioneer in an expanding universe. You must survive and build and live.
Lawbreakers
When Cliffy B. Announces a new game, the gaming world pays attention. Lawbreakers was no different when the announcement trailer was first previewed this summer. An arena shooter set in a post-apocalyptic world wherein gravity has gone all wrong? Sounds good to us.
No Man's Sky
It feels like we've been waiting for No Man's Sky forever, doesn't it? But it's okay. The expansive exploration game for PC and PlayStation 4 has been doing the rounds. Stephen Colbert has laid his claim on parts of the universe and we now have an estimated release schedule of June 2016. So close, yet so far!
Orcs Must Die! Unchained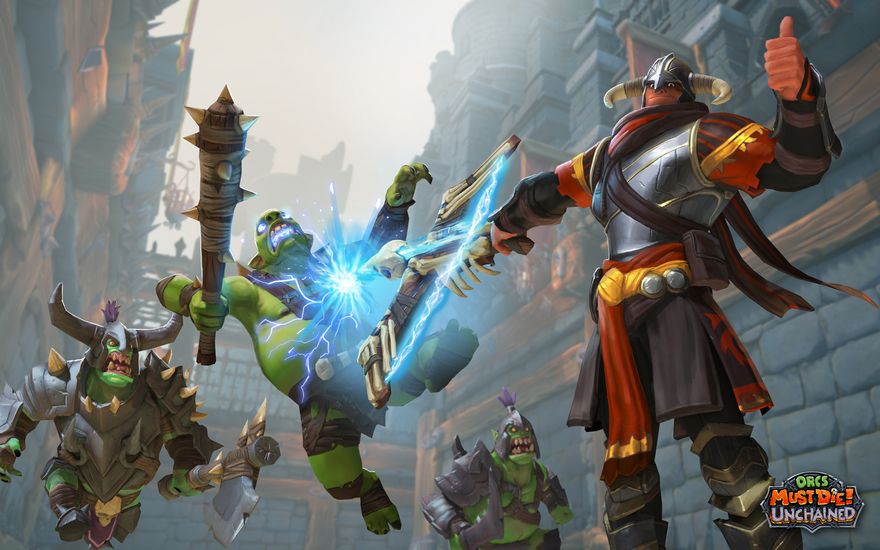 Orcs Must Die! Is one of those franchises that everybody knows. If you haven't played any of the single player games, you are missing out. But not to worry, because Unchained is bringing the trap-laying, orc massacre to the online space with a kind of MOBA-but-not-really twist, and it is going to be a ton of fun.
Overwatch
The biggest upcoming game in MMO world is undoubtedly Overwatch. The big surprise of BlizzCon 2014, Blizzard's inaugural first-person shooter has been making waves throughout the gaming community and is already set to be an eSports hit. With console and PC versions available for pre-order now, it seems very likely that Overwatch will be a huge commercial success when it launches in 2016.
Paladins
With Smite such a massive success, Hi-Rez have dipped their toes into the arena shooter market with Paladins. Just as colorful and brimming with personality as their MOBA, Paladins uses collectible cards to amplify a character's core abilities in-match. It's sure to be a hit.
Star Citizen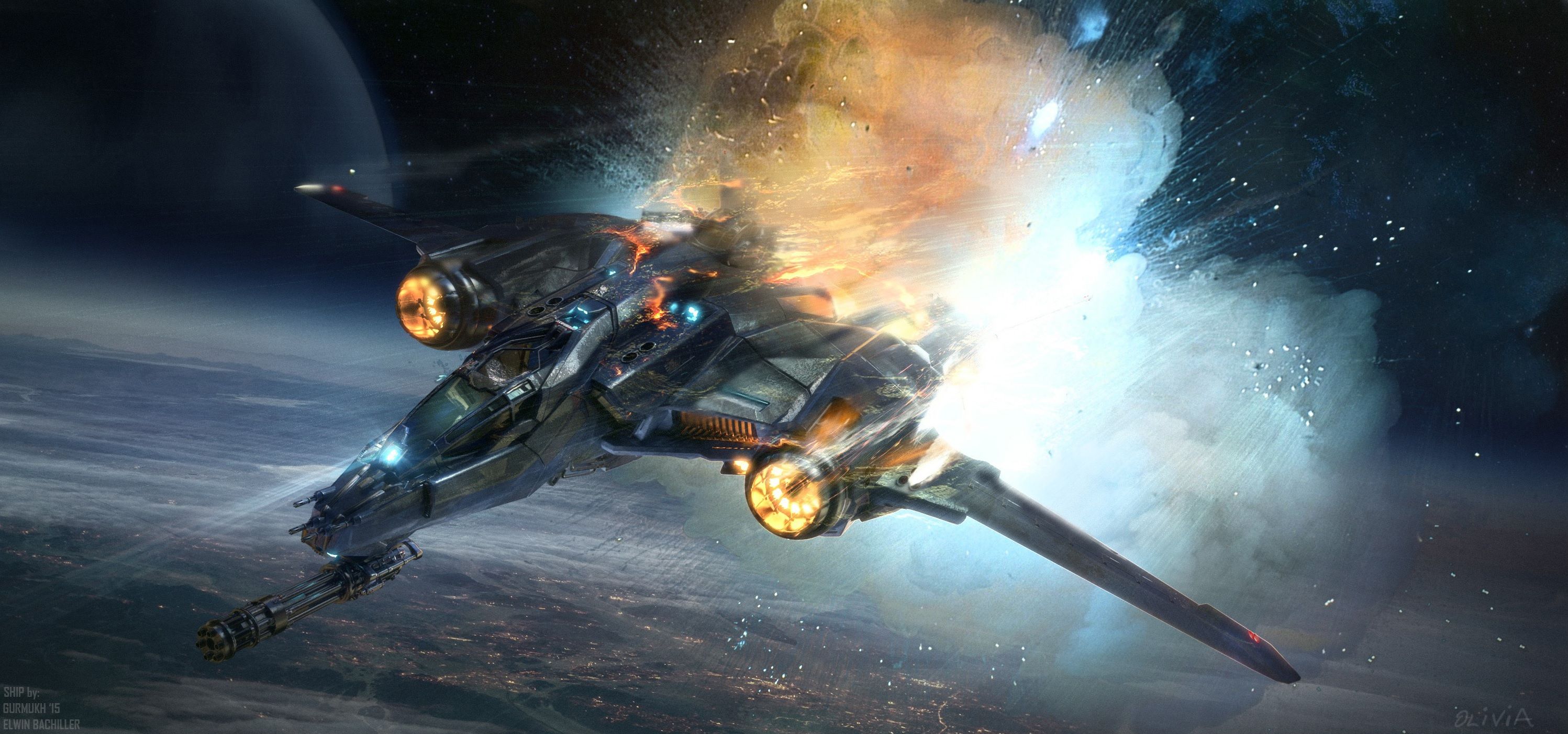 There may not be a release date in sight for Star Citizen as of yet, but considering the game made crowdfunding history when it ran its Kickstarter campaign a few years back and has only grown in popularity since then, there is no way we could leave it off our list of the top MMOs to look forward to in 2016. Having very recently put forward Alpha 2.0 to backers, introducing a playable solar system and the long awaited FPS module, providing backers with a playable version of the game, however small scale, there is no denying it. Star Citizen is on the way.
The Division
People who were waiting for The Division had almost given up hope that they would ever get their hands on this MMO set in a distant dystopian future, until E3 2015 when Ubisoft finally announced a full release date for 2016!
Warhammer 40K Eternal Crusade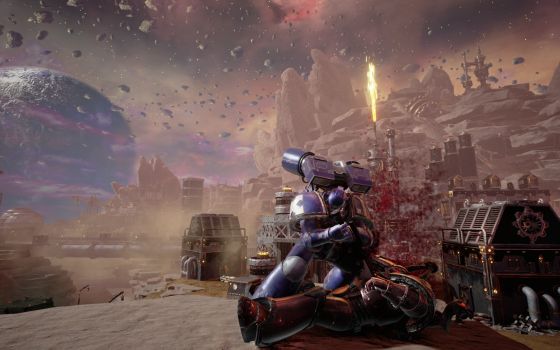 Eternal Crusade brings MMOs to the 41st Millennium. Warhammer 40,000, that is. It feels as though we have been waiting for Eternal Crusade forever, but at long last, just a few short months ago the game entered Alpha testing with Closed Beta due.
World of Warcraft: Legion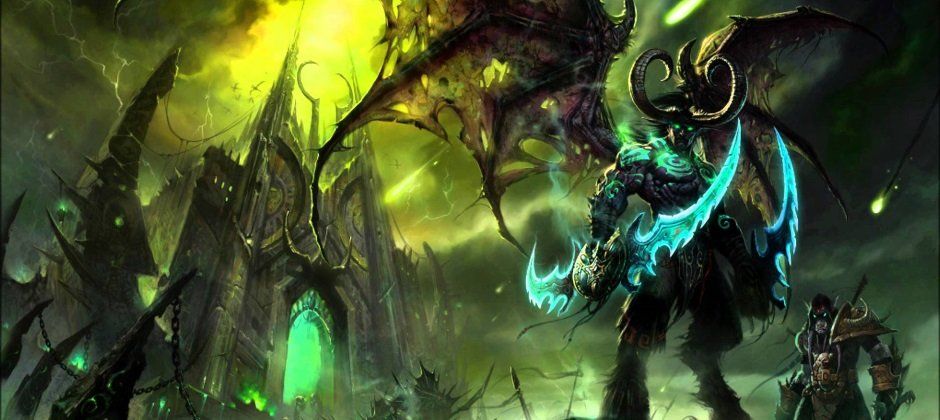 Despite a pretty sharp decline in subscribers, World of Warcraft is still very much the king of the MMORPG, and with the game's sixth expansion on the horizon for 2016, we can't wait to pick up our Artifact weapons, create our Demon Hunters, and finally find out a bit more about the Emerald Dream. Legion promises to be the expansion that World of Warcraft's fan-base has been clamoring for since the vanilla days of the game. While we don't know yet know if it will live up to our expectations, we are certainly looking forward to playing in the Broken Shores for ourselves.
Worlds Adrift
Nobody expected an MMO from the studio behind Surgeon Simulator and I Am Bread, but we're getting one, and Bossa Studios are not messing around with Worlds Adrift. An unscripted sandbox game, with real-time physics and a world changed by player actions, Worlds Adrift is an MMO that could do a lot for the genre.