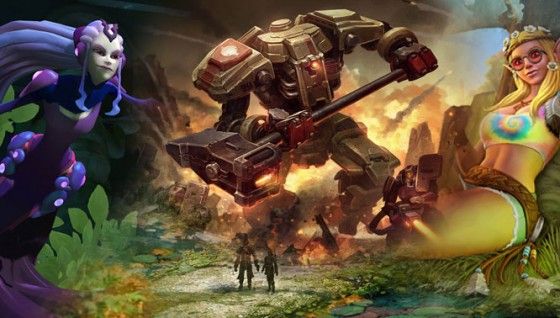 2015 was dominated by fantastic betas and early access events it's really hard to pick just a few to make this list. For that reason we've selected 70. Yes, 70 different games that we felt could be the best beta or early access of 2015. Don't worry, unlike the other voting pages we won't be listing them all here for you to read about. If you do want to read about them though you can click on the images in the voting section below. It's very likely that we missed some fantastic ones though. If that's the case please let us know in the comments and we will add it to the list right away.
We haven't only put in new games. In fact you'll find Guild Wars 2 and Wildstar are both on the list. Guild Wars 2 is included because of the Heart of Thorns expansion beta, while Wildstar is there because there was a beta test for the free to play transition.
No matter what you're interested in chances are there's a game you'd like on this list. MMOs, MOBAs, Shooters…it has it all.
Voting will continue until January 4th and you can vote every day so be sure to check back and help your favorite game get to the head of the pack.