Written by: Michael van der Pas, News Monkey
Crowdfunding is a wonderful thing. It gives developers the opportunity to do something even bigger than they had initially planned or build their dream game with the help of the gaming community. Ever since the launch of Kickstarter, the crowdfunding industry has gotten huge, with indie projects and massive-scale projects alike trying to get funding on the website. Some fail to reach their goals, but some surpass the goal by a mile. Some don't stop with Kickstarter either; they continue raising funds via other ways, resulting in an even bigger and better game than what was promised on Kickstarter. Today we're taking a look at the best crowdfunded MMOs of 2015!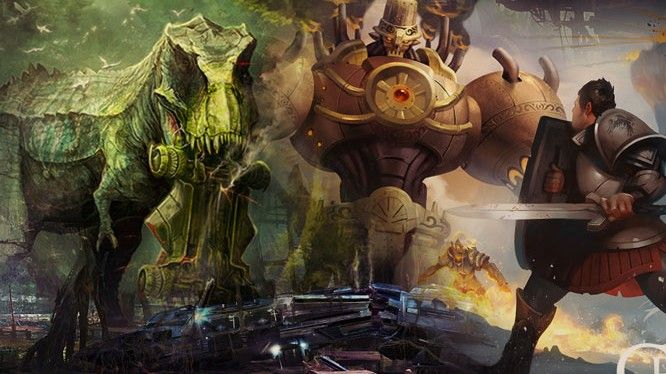 Crowfall: Ongoing – $5,990,856
Crowfall easily hit their Kickstarter goal of $800,000 with weeks to spare, and has had plenty of backers ever since. It might be considered an indie game, but it is hardly not-successful. Even though the game hasn't even launched yet, it has already gained a massive fan following and people are super excited to try it out! Crowfall is all about working together with the community, as it features a player-driven economy and strategic conquest. This is truly an MMORPG you should keep your eyes on, because it's going to be big.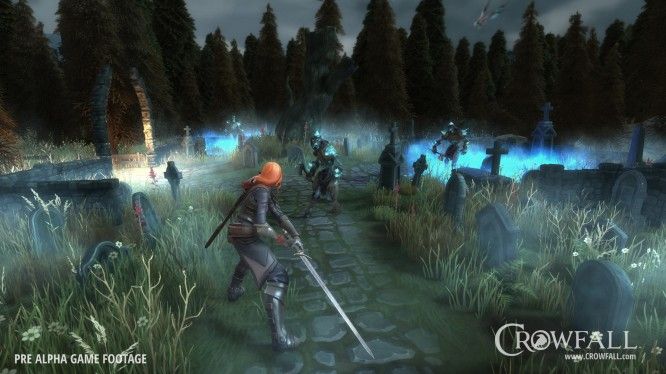 Project Gorgon: July 25 – August 24 2015 – $74,781
Project Gorgon almost didn't make it. Giving it their first shot on Kickstarter back in September of 2014, they didn't reach their $100,000 goal. The second time, however, their goal was a lot lower. They were only looking for $20,000 for continued development, as the game had already been developed. Mixing the feel of old and new MMOs, Project Gorgon is a fantasy MMORPG which features an immersive experience, allowing players to forge their own path through exploration and discovery.
Eco:  –
Eco was a very unique and ambitious project. Though looking rather similar to Minecraft, it is a completely unique game as it features a limited amount of resources for players to share and an ecosystem of wildlife that's affected by the decisions players make. Everything you do has an impact on the world you live in, and you have to work together with others to ensure you don't face certain doom. You can also make everyone's gaming experience a living hell by not abiding the laws that the community has set and killing wildlife left and right so the environment becomes all screwed up and stuff. But yeah, don't do that.
Shards Online: Ongoing – $149,356
Shards Online is a buy-to-play sandbox MMORPG inspired by games such as Ultima Online, which is completely mod-able. With both official and community-run servers, skill-based character development and the ability to tame animals and creatures, there's something for everyone to enjoy. Each server has a different set of rules and different content to explore, so Shards Online offers you the opportunity to find a game universe that fits your exact play style.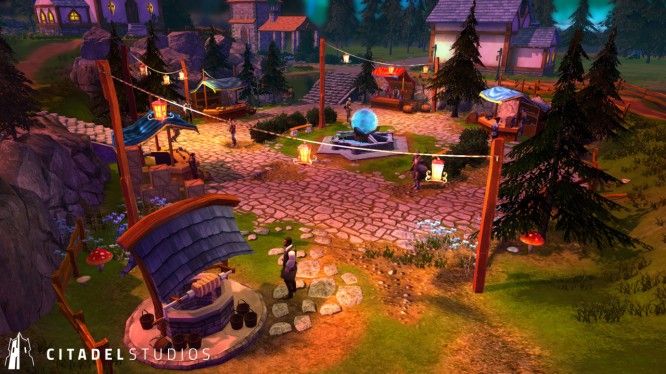 Camelot Unchained: Ongoing – $3,706,804
Camelot Unchained is an MMORPG that focused on three key elements: Realm vs Realm, housing, and a true player-owned economy. Yes, the player-run/player-owned stuff seems to be popular among crowdfunded MMOs. Featuring a cell-based construction system that no other MMORPG has, you can build structures from cells or groups of cells. You can first record your favorite structures in blueprints, which can then be rented, traded and/or sold to other players. It's building at it best, and it also features epic combat! What more can you want?
Star Citizen: Ongoing – $94,400,622
The most crowdfunded project as of yet, Star Citizen is the game everyone is waiting for and excited about. It's not just a game, it's a "universe". With endless exploration opportunities and a real risk, real reward gameplay experience, Star Citizen is one of the most ambitious projects around, and being 100% crowdfunded makes it all the more ambitious.
Elite: Dangerous: November 6 2012 – January 5 2013 – £1,578,316
Elite: Dangerous is the fourth installment in the Elite video game series. In the game, you head for the starts, take a ship and trade, bounty-hunt, pirate or assassinate your way across the galaxy. It's a beautiful, vast place ready for exploration. You might only start out with a small starship and a few credits, but with the right strategy you'll be among the most knowledgeable, wealthy, and powerful in the universe and you'll stand among the ranks of the Elite.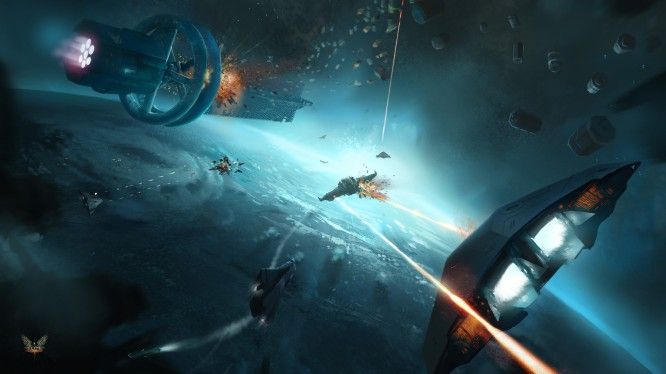 Friday the 13th: October 13 – November 14 2015 – $823,704
Friday the 13th was a project that started not too long ago, and successfully reached their Kickstarter goal of $700,000. The game, obviously based on the Friday the 13th movie, allows you to stalk people as psychopath Jason Voorhees! If you are not into that killing stuff and more into surviving, however, you can also play as a helpless camper. Just make sure that Mr. Voorhees doesn't get to you! It's a 1v7 scenario set in the semi-open world of Camp Crystal Lake. If you're a horror fan, this is definitely a game you'll want to check out.
Gloria Victis: November 1 – December 4 2012 – £21,283
Gloria Victis is the first on the list that didn't quite make it on Kickstarter. With a goal of £60,000 and only £21,283 pledged, it seemed like the hope for the medieval MMORPG was lost. But via the option to provide funding on their official website, they made it and the alpha client is now playable. The game focuses on classic roleplay and has improved a ton over the years! It's definitely a title you will want to keep your eye on, even though it might not have succeeded in its Kickstarter run.
Nova Blitz: July 20 – August 21 2015 – $51,579 (unsuccessful)
Nova Blitz is a real time, digital trading card game like no other. Set in a future universe ruled by five aspects that you can channel as a Nova, you use your powers to knock out your opponent. No waiting for your opponent to make a move, so you'll always be on the tip of your seat. For all Hearthstone players who get irritated by waiting for their opponents to make a move; Nova Blitz might be a very nice alternative for you! It is currently greenlit on Steam, so definitely check it out.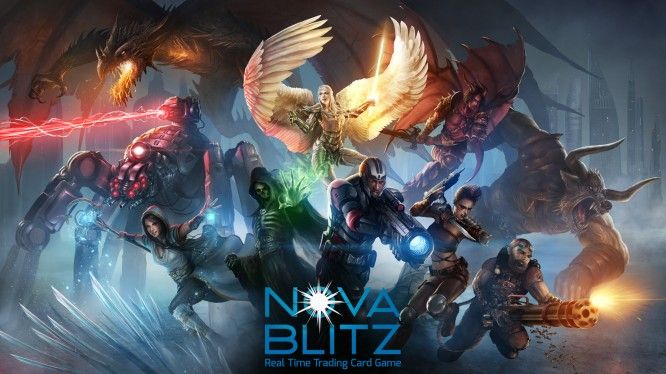 Pantheon: Rise of the Fallen: January 13 – February 22 2014 – $460,657 (unsuccessful)
Not making it on Kickstarter didn't stop Pantheon: Rise of the Fallen. With a goal of $800,000 and only $460,000 pledged, it was kind of a bummer. But with more than 3,100 backers, the developers clearly still had faith in their project, and they continued pledge efforts on their website. The game is set to release in January of 2017, so you'll still have to wait a while to try out this group-oriented MMORPG, but we think it's gonna be worth the wait.
Divergence: Online: August 2 – September 1 2013 – $19,626
Some games simply don't need a huge sum of money to develop an awesome game. Divergence: Online is one of those titles. With a mere $15,000 set as a goal, the sandbox MMORPG brings back the glory of the genre where player freedom isn't just a tag-line, but is actually an experience. You won't get endless meaningless achievements in this game, so if you value those things, this title might not be for you.
Divinity: Original Sin 2: August 26 – September 30 2015 – $2,032,434
A sequel to Divinity: Original Sin, the game quadrupled its goal of $500,000. Divinity: Original Sin 2 is a single- and multiplayer RPG with turn-based combat, a strong focus on systematic gameplay and a well-grounded narrative. If you were a fan of the original game, you're definitely going to like this one, as it has some wild new ideas and looks even bigger and better than its predecessor.
Goliath: August 17 – September 16 2015 – $12,104 (cancelled)
Goliath didn't necessarily need crowdfunding to complete their game, and revealing that sort of became their downfall. Though a great game on its own, the giant robot-centered survival game was simply on Kickstarter to implement new ideas and make the game even greater than it was. Perhaps players thought it was great enough already and simply didn't fund; we'll never truly know! Goliath will still make it though, even without the funding, and we're very excited to play it for ourselves when it comes out.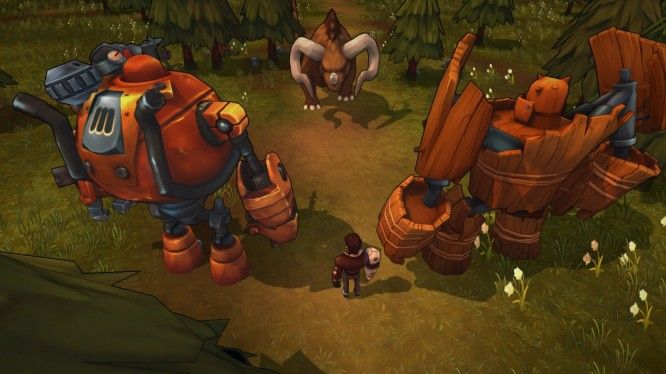 MUD: August 25 – September 24 2015 – $11,131 (cancelled)
Another cancelled title is MUD. The open-world exploration and survival game inspired by Minecraft was put on halt because the developers were asked to develop other games, which diverted their full attention from MUD. It was quite a success on Steam Greenlight, and the game will definitely be released one day, but until then we'll unfortunately have to wait to play in the mud.
Das Tal: May 12 – June 10 2015 – €32,826 (unsuccessful)
Das Tal didn't quite make it on Kickstarter. The goal was €50,000, but clearly that wasn't reached. That didn't stop Fairytale Distillery, the developers behind the game, though. They are still launching the game and updating people on its progress on the Kickstarter page. The sandbox MMORPG and PvP Arena love-child is currently in alpha testing, but will hopefully not take too long to launch.
The Isle: –
The Isle is a passion project by Don Wittich, and is an engaging dinosaur themed game in which you have the option of playing as a dinosaur or as a human, and your main goal is to survive. It's an entirely mod-able, multiplayer title that engages the community to partake in its development via voting and other means. Unfortunately, the Kickstarter wasn't meant to be, but that didn't stop the game from continuing development and even launching on December 2nd!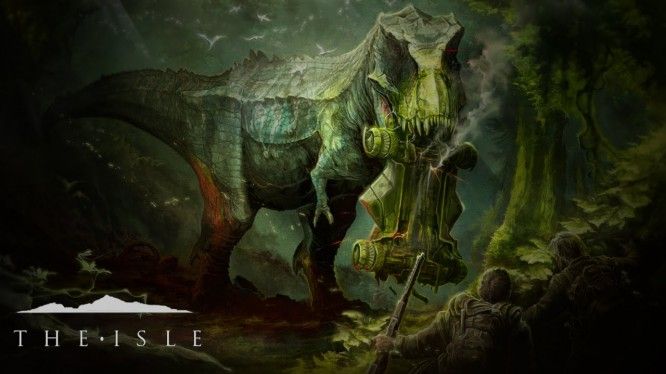 Identity: January 5 – February 4 2015 – $187,859 CAD
Identity is a modern-day, open-world MMORPG in which players have complete freedom to do almost anything they can imagine at any time in first or third person views. Surpassing their Kickstarter goal by $37,859 CAD, the game offers players countless possibilities. With no levels or skill grinding, but talent and perk progression, make the game less about your character and more about the person behind the character. This is definitely a unique concept that you'll want to check out once it's released.
That's all we have for you! What is your favorite Crowdfunded MMO of 2015? Does Star Citizen still own your heart or has your love shifted to another community-funded game?