Written by: Michael van der Pas, News Monkey
Every year new MMOs get released. Some years are more booming than others, but there are always certain titles that make it big and leave their mark on the industry. There are also the titles that aren't talked about often, but are still great in their own way. This is why we've put together a list of the best new online games of 2015. This is your chance to vote for which one you think was the best. Are we missing one? Let us know in the comments and we'll add it. Voting continues until January 4th and you can vote once a day so be sure to keep coming back to make sure the game you're going for is in the lead.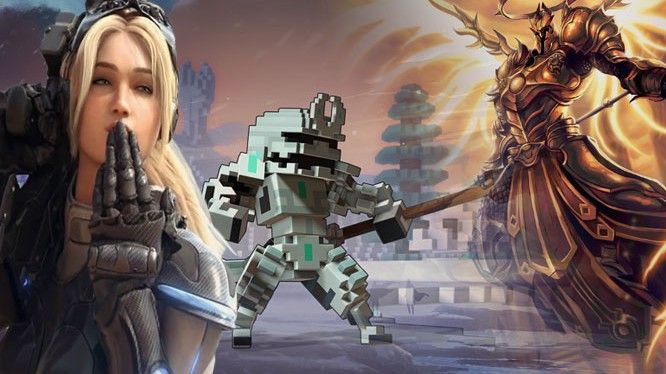 World of Warships
Wargaming is big. World of Tanks was a major hit among warfare fanatics, and even those who weren't particularly into the genre changed their opinion on the matter after playing World of Tanks. Then came World of Warplanes, and now there's World of Warships! It's a good thing that they're all from the same developer, because it's truly a worthy competitor. If you're more into ships than into tanks, then World of Warships is the game for you.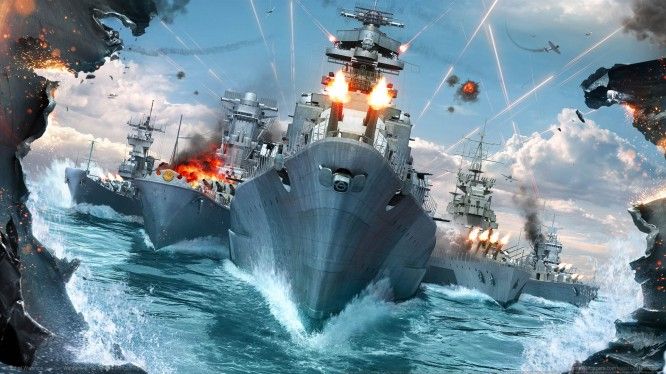 Cabal 2
Sequels of MMORPGs are a risky thing. The people who liked the first might not necessarily like the second, and sometimes a sequel title gets forgotten due to sheer confusion among fans. And if you're not a Guild Wars, then what are you really? Well, Cabal 2 is definitely different from its predecessor, but not in a bad way. Though not a flawless MMORPG, it definitely has its charms. The combat isn't as flashy as it is in Cabal, but Cabal 2 makes up for it with its more open-world feel. You can tell it's made in Asia, but if you don't mind or can look through that, Cabal surely 2 is worth checking out.
Rocket League
Cars and soccer in one? It might sound like a ridiculous idea, but Rocket League definitely makes it work. It's so popular, in fact, that they're pumping out update after update, and new DLCs are in the make as you're reading this now. With millions of players every day, the fast-paced gameplay of Rocket League is sure to keep you entranced. Even if you're not a fan of cars, Rocket League is something you'll want to have played at least once.
Skyforge
Skyforge is gorgeous, that's a fact. But the looks aren't all that the MMORPG has going for it. Though still in Open Beta, it features a mechanic with which you can constantly switch between classes for extremely diverse gameplay. No more levels, no more class restrictions; it sounds like a dream come true. If you're a fan of making more than one character, this might not be for you though, as all your characters/classes are one. Still, it's a great game already, and it hasn't even been released yet! Skyforge is one to watch.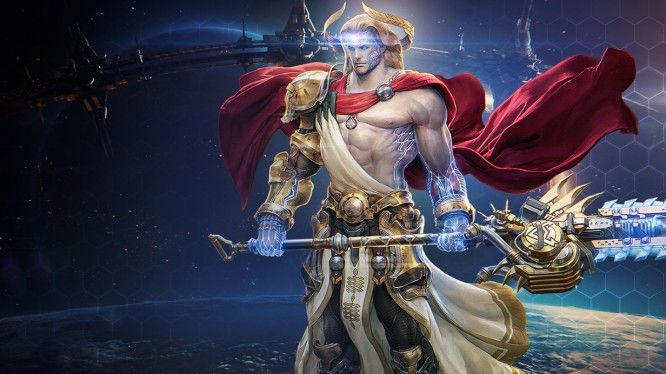 Vermintide
Warhammer: End Times – Vermintide, as is the full title of the game, is the first FPS set in the Warhammer Universe. Fight off the rat-like Skaven with your teammates and choose from several different characters, each excelling in different things and with a distinct playstyle. Be it melee or range, you can find the right playstyle for you with a combination of 100+ unique weapons and trinkets. There's no running in Vermintide; all you can do is turn around and face your wretched enemies.
Life is Feudal
If you're into hard gaming, then Life is Feudal might be the right title for you. Set in a large medieval world, the game features terraforming and countless building features. You can build a house, paired with a beautiful garden, anywhere in the world! You can also build up with other people to build entire cities! Nothing's safe though, as players can just slaughter your cows and steal your lands. The direction of your attacks depends on your mouse movement, so no targeting. Life is Feudal is purely about skill; and about making the right alliances.
Sword Coast Legends
Sword Coast Legends is a breath of fresh air into the RPG genre. Set in the Dungeons & Dragons Forgotten Realms universe from Wizards of the Coast, the game is an all-new way to enjoy playing Dungeons & Dragons as a shared storytelling experience. It's not a solo RPG either, hence why it's on the list in the first place. Though there's definitely a single player campaign, there's also party-based aspects to it, including the Dungeon Master mode. Be the game master you've always wanted to be, and create your own epic adventure.
Elite: Dangerous
Space is amazing to explore, and no game does it better than Elite: Dangerous. With over 400 billion star systems and complete freedom, the fourth installment in the Elite series is among the best in the genre. You can choose to be a pirate, bounty hunter, trader, assassin, a mix of all these things; it's all up to you. Explore the far reaches of space and discover the amazing sights Elite: Dangerous has to offer. Head for the stars now!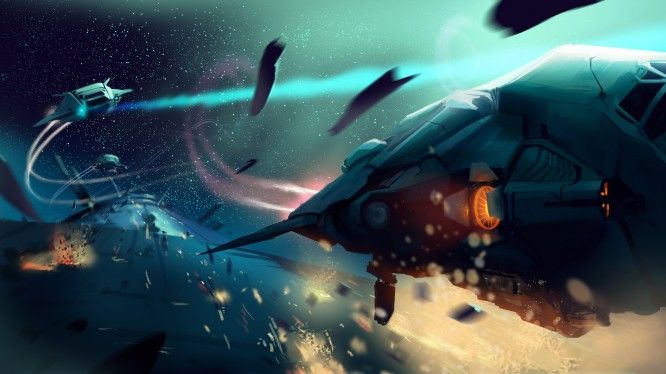 Ace of Arenas
It might be a surprise that Ace of Arenas is the first MOBA on this list. The genre is so booming after all, it should be full of them! Well, the big titles kind of make the smaller ones disappear, but the mobile market was still fresh. Thus, Ace of Arenas was developed purely for mobile, and it does the MOBA genre proud. Though killing for your phone's battery power, it's great fun when you're looking for some entertainment in the train or when you're in bed and don't feel like sleeping just yet.
ELOA: Elite Lord of Alliance
There was some confusion about ELOA, as there was a game exactly like it already in the Western market. After clearing up confusion that Inspirit Online was not the official version of the game, ELOA is taking over the MMO genre with hacking and slashing like no other. Though you can choose from 5 classes and 4 races, the possibilities don't end there. Each class has access to 3 stances, making the hacking all the more fun and the slashing all the more diverse. With a vibrant, open world full of PvP battles, quests & dungeon raids and an amazing pet system, you'll want to check this anime MMORPG out for sure.
Wind of Luck: Arena
If this title doesn't ring a bell, we don't blame you. Wind of Luck is kind of an underdog in the genre, but is entertaining nonetheless. With its session-based naval battles, it'll make you experience the age of sial warships like no other game out there. Featuring team vs team battles, various combat skills and plenty of locations to see, Wind of Luck is the underdog title you might just want to check out.
Trove
Trove took the world by storm when it launched. With a similar feel to Minecraft, the voxel MMORPG brings the best aspects of both the MMORPG and the voxel genre and creates a unique experience. With some of the most unique classes out there, it's always great fun. Even if you're not into the whole voxel thing, we encourage you to play Trove nonetheless, because it's a gem you need to have experienced at least once.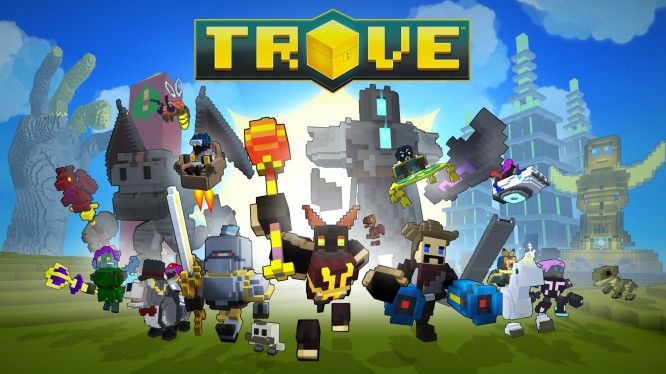 LEGO Minifigures Online
LEGO Minifigures Online wasn't the hit Funcom was hoping for. The kids MMO in which you get to explore colorful locations such as Pirate World, Space World and Medieval World simply couldn't hold its own in the market. It's truly a shame though, because it was a unique experience, in which you got to shape (and build) your own path. Oh well, we're sure LEGO will pop up somewhere else in online gaming sometime in the future.
Echo of Soul
There was a lot of hype surrounding Echo of Soul prior to its release, but did it live up to it? We think it did! Though not the most innovating MMORPG out there, the free-to-play fantasy title allows players to explore a vast and detailed landscape with rich visuals and an epic soundtrack to go along with it. With more freedom than most others in the genre, players step into a world with thousands of hours' worth of PvP and PvE content. Choose from 5 classes, customize your skills and echo through eternity.
Heroes of the Storm
Everyone loves Blizzard, right? With a ton of amazing games and storylines to pick its heroes from, Heroes of the Storm is the MOBA for all the Blizzard fans out there. You might just be thinking; what sets it apart from other MOBAs? Well, do other MOBAs have a two-headed, co-op hero that you need to control with another player? I didn't think so.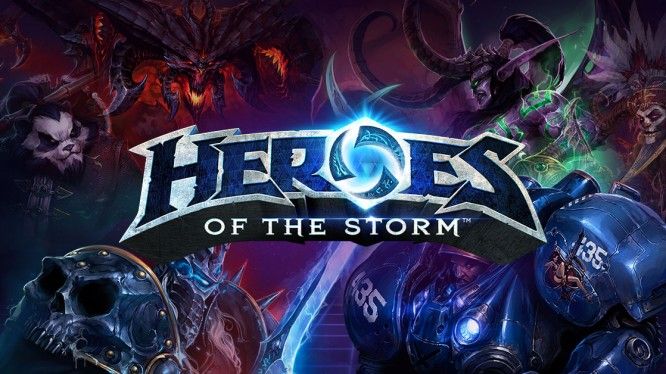 Block N Load
Block N Load is a free-to-player action shooter, in which you can shoot and destroy everything you see. Be a large metal robot, a twisted scientist, a deadly ninja, or something completely different! With a crazy range of block types, you can build whatever you want. No game is ever the same, as the world is ever-changing and evolving. Brains are as important as bullets, so make sure you strategize well!
Verdun
Verdun is a squad-based first person shooter set in World War 1. It's inspired by the infamous battle of Verdun in 1916. The game features historically accurate features such as WW1 weaponry, maps based on sectors of the Western Front and authentic uniforms and equipment. Teamwork and tactical cunning are essential for success in this game, so it's not simply shooting away.
That's all the titles we have for you! Do you agree with our list? If so, which is your favorite? Let us know in the comments below, or suggest a completely different title which you think is worth a spot on the list.