We're starting a new series at MMOGames called Editor's Choice. The concept is quite simple, I've collected a few of the games that have my attention right now for one reason or another. I'll explain my reasoning behind each one then it is up to you, the reader to decide which one one you're looking forward to most. After a voting period of three weeks I will then write a more in depth article about the game and where possible playing it. So, without further delay here are the MMOs, MOBAs, and Shooters I am most interested in right now.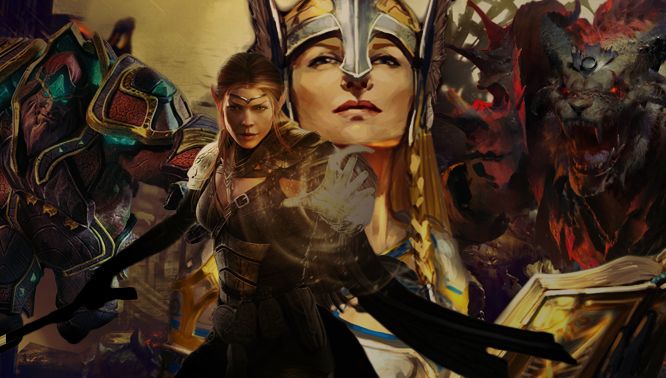 Albion Online
Everyone I know playing Albion Online right now has said they've been having a blast. It's a little bit on the hardcore side and some of the things that make it unique are likely to push away more casual players. There are a lot of sandbox MMOs on the market right now so hearing that kind of praise has certainly grabbed my interest.
Black Desert
Oh Black Desert. I've been following this game since the very first stunning images and videos made their way into my life. I'm a sucker for a pretty face and Black Desert has the prettiest I think I've ever seen in an MMO. I watch for every scrap of information on this exciting title that I can get my hands on and can't wait to finally try it for myself.
Crowfall
It may have seemingly come out of nowhere but Crowfall is one of those games I just want to know everything about. The fact that they're slowly teasing information to the fans is really appealing. It gives time for brainstorming and discussion, things that will create the basis for an amazing community.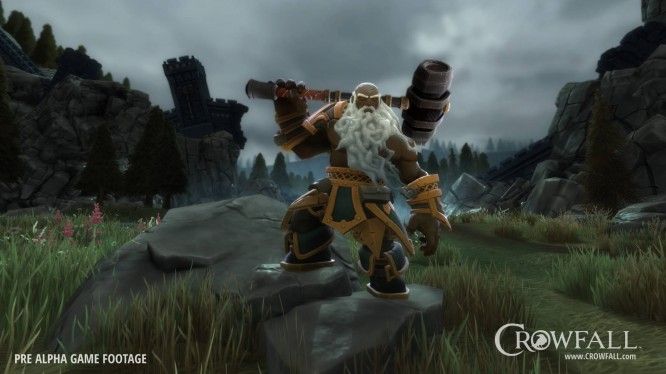 The Elder Scrolls Online
I'll admit it, I've been grabbed by the buy to play business model change. From the sounds of it things will work quite a lot like Guild Wars 2's model does, and that works for me. I played ESO in beta and the early days, but now I'm ready to give it my full attention once again. I still need to find out what happened to that lusty Argonian..
Eleven
Glitch was one of those games I had always wanted to try. Again, I never heard anything but praise about the game. Sadly I just never found the time and before I knew it the little darling of a game was gone forever, or so we thought. Along comes Eleven, bringing back Glitch thanks to the assets for the game being put into the public domain. It isn't playable yet, but I can promise you that I'm going to be one of the first in line once it is. I don't want to miss this chance.
Guild Wars 2
After spending two years saying they would never make an expansion, Arenanet has announced an expansion for Guild Wars 2! Heart of Thorns may not have a release date yet but that isn't keeping me from getting insanely excited about it. In particular I can't wait to find out more about what they have in store for Sylvari and also see the new, even more badass Rytlock!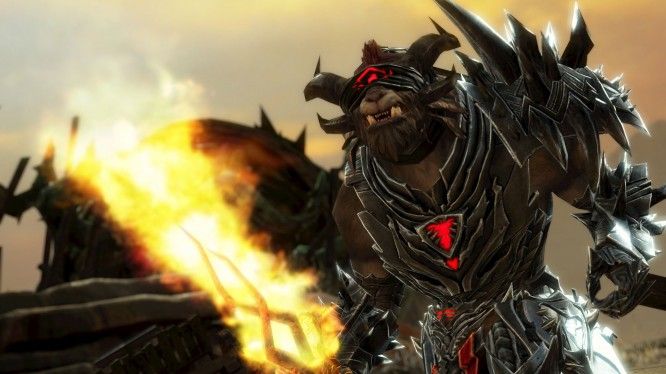 Hazard Ops
I had the pleasure of playing Hazard Ops during Gamescom 2014 and it was a complete blast. I was expecting to get hit by a sniper from a distance while I was still learning the controls. Instead I found it to be an all around pleasurable experience and one of those games I could see myself playing casually. Sadly there is only so much time for gaming and Hazard Ops has been one of many titles that I've just not managed to revisit yet, something I need to correct very soon.
Landmark
I couldn't believe it when I read the news over the weekend, Landmark is already a year old. Oh how time flies! I've dabbled in it a bit but most of my fascination with the game right now is just seeing all the amazing things other people are making. After a year it might be time to finally really give it a go. Though what would I build first?
Orcs Must Die! Unchained
When Orcs Must Die! Unchained first came out it made my PC scream in terror. I didn't have a hope of running it well enough to actually be good at it, so I set it aside. I got myself a shiny new computer for Christmas though and now I'm eyeing the game once again. I'm a huge fan of Orcs Must Die and Orcs Must Die 2 so it only makes sense that I give this a go too. Oh that Warmage is so dreamy <3
Rift
Every time Rift releases something new I poke my head in and look around. Though it may not be my main MMO as it once was I still have a deep love for the lore and my characters. Update 3.1 Storm at Sea just went live last week so I'm feeling that itch again. They've also just released a pretty awesome new mount which I may or may not have to give in and get.
TERA
TERA's first expansion is still fresh on everyone's minds. This is another title I played with a bit in the beginning but ultimately set down when something else came along. Now that the expansion is out there's a renewed life in the game and renewed interest. In fact this might just be the next game I install.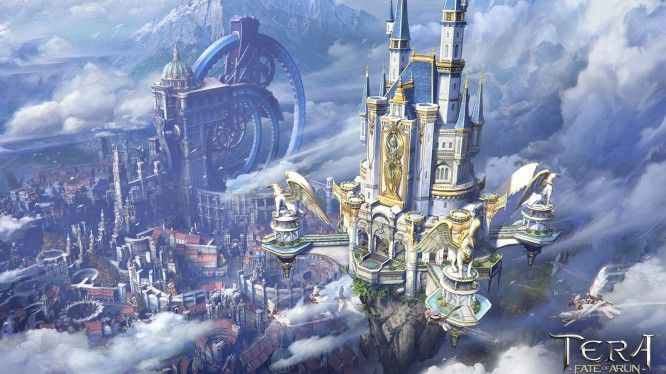 Valiance Online
In the world of Super hero MMOs there was only one King. Rising from the ashes of the fallen City comes Valiance Online, one of three spiritual successors I've been following closely. Valiance Online is easily the one that's the furthest along in the development process, it just recently got Greenlit on Steam and has announced that Early Access is coming soon.
Wander
The idea of a non-combat MMO has had my attention since I first saw Wander during E3. It is the ultimate playground for a roleplayer, perhaps even more so than a sandbox MMO.
World of Speed
I long for the days of going out for pizza with your scout troop and spending most of your time playing games with one another. Racing games were always my favorite even if I was terrible at them. World of Speed brings me back to those days. I was terrible at it and I really struggled with the more complex ideas like "Brakes" but I had an absolute blast.
8BitMMO
After 14 years in development 8BitMMO has launched. That sentence alone tells me I need to know more about this game. More than anything I feel like I need to know what it was that stretched the development process on for so long.
Are any of these games on your must play list this month? Is there a game I didn't list but should try out? Let me know in the comments. Be sure to vote for your favorite from my list to see more on it later in the month.
You can vote once every 8 hours until February 23rd.