Popularity for mobile games has definitely been on the rise, and they manage to cover such a wide-array of genres. Not to mention that the market is expanding and generating revenue quicker than any other sector of the video game industry.
There are card games, MMOs, strategy titles, and even MOBAs. Two relatively new mobile games that have managed to quickly obtain an immense amount of popularity include Clash Royale and Vainglory.
Clash Royale is a fast-paced, free-to-play card game that is all about PvP. Using units from the Clash of Clans strategy game, players cast monsters and spells to attack their opponent's structures. Most games are short and intense, generally only lasting a couple of minutes. As players progress they gain access to new cards and their structures improve in health and damage. With multiple arenas and ranking systems to grind through, Clash Royale has become popular in many competitive gaming organizations.
Considered one of the best MOBAs on a mobile platform, Vainglory delivers beautiful graphics and responsive controls straight to your touchscreen. The 3vs3 action is just the right size for smart phones, and the team at Super Evil Megacorp is dedicated to pumping out brand new content and heroes on a regular basis. Currently, Vainglory is a leading the way for organized mobile eSports, and the Spring Qualifier (with its $20,000 prize pool) is just around the corner.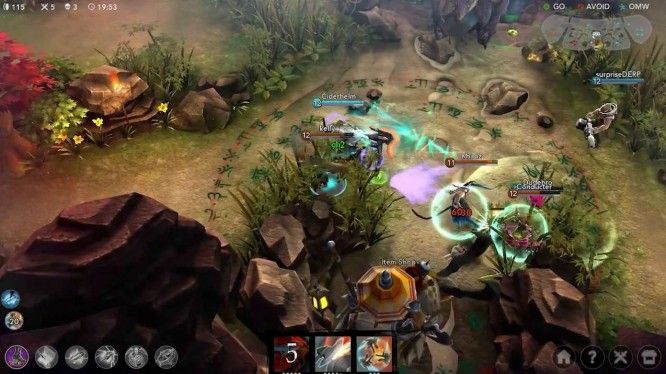 Voting will continue until April 19. You can vote every day and can even vote for a different game each time. So pick your favorite now and let us know in the comments why you chose it!
Also, don't forget to vote in our month-long eSports poll!