Fortnite is an action-oriented cooperative online survival sandbox game from Epic Games which uses Epic's Unreal 4 Engine. In Fortnight, players band together to reclaim and rebuild their homeland, a homeland which has been left empty by a mysterious darkness which is known only as "The Storm". Work together to build secure shelters and forts, create or scavenge weapons and construct traps, and use all of it to defend yourself from the terrible monsters which emerge during The Storm. Can you and your friends and teammates force back the darkness and save the world?
Fortnite Key Features
Reclaim – Scavenge the world for weapons and materials to construct fortifications and traps, so you can take back your world! Team up with other players and close the portals that allow The Storm to enter the world. The monsters will not be happy with this, so you'd best be prepared for a fight!
Rebuild – Build forts and weapons from what you find, and even repair and customize your fortress and other structures in the midst of a fight. A good fortress is the center of any fledgling civilization!
Revenge – Use your boom stick and take out the monsters that The Storm unleashes, and take your world back! It's a tough fight, but hey – someone's gotta do it. Blast and smash your way through the hordes of enemies that want to make sure humanity never recovers.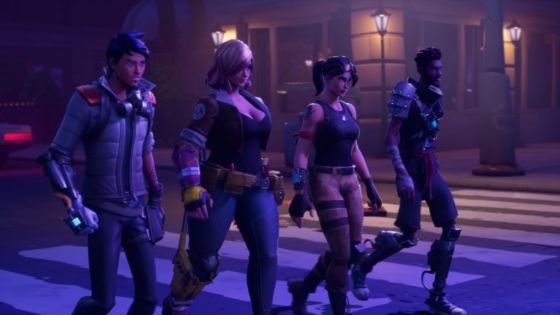 Related: Sandbox, Survival, Zombies
2018 MMO Recommendations