Order and Chaos Online is widely considered to be the best free to play Mobile MMORPG currently available, and with good reason: it looks, feels and plays identically to World of Warcraft. Finally a true real-time, full-3D MMORPG comes to the App Store. Explore a vast heroic fantasy world and join thousands of players in this massively multiplayer online experience that pushes the boundaries of epic! Order and Chaos Online cannot be played without a compatible mobile device, which include the iPhone 3GS, iPHone4, iPod touch 3G and 4G and iPad 1 & 2. A Gameloft LIVE! account and a Wi-Fi connection are required to play the game. Log in and experience all the adventure for yourself!
Order and Chaos Online Key Features
Create Characters – Create up to 4 characters, for which you can choose from 5 races, Elves, Humans, Orcs, Undead and Mendel
Talents and Skills – Choose class and talents, gain over 1000 skills and 2200 pieces of equipment
Social Community – Make friends or enemies, trade, chat and become part of the community by joining guilds.
Expansive World – Travel through majestic settings, complete over 1200 quests.
Enter the PvP Arena – Shed the blood of the enemy for dominance and glory!
Mount Up – Ride into battle faster than ever on lions, stags, bears and more!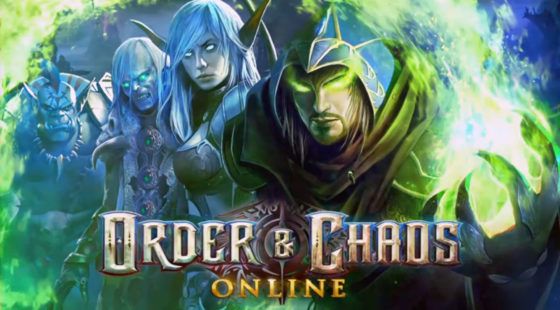 Related: Fantasy, Free to play, MMORPG, Mobile
Read more about Order and Chaos Online