With The International 6 just around the corner, it's time to take a look at the contenders for this year's title of Champions. Each team's road to The International has been very different, but they all worked hard and we are on the cusp of reaping the benefits in the form of excellent professional Dota 2 to watch. With Compendiums and predictions at the ready, you have probably already chosen your team to stand behind.
But just in case you haven't, or you're new to the professional Dota 2 scene, here's a rundown of who is stepping up to the plate this summer.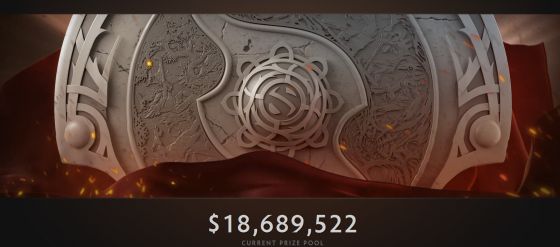 Direct Invitations
Valve limited the number of direct invites this year. Previously, ten teams got the golden ticket, whereas only six got the call this year. Team Liquid, OG, MVP Phoenix, Newbee, LGD Gaming and Natus Vincere. None of these names are a true surprise, as the community has been treated to excellent showings of Dota skill by these teams at previous tournaments.
OG is undoubtedly the favorite, coming off of two Major victories. The Majors were introduced by Valve last year as a means to coordinate the big tournament system leading up to The International all year. OG is the only team so far that has claimed first place at two of these events: the Frankfurt Major in 2015 and the Manila Major in 2016. This team has a very stable roster that works as tightly-knit unit, coordinating team fights and executing strategies with precise control. They placed top three at nine out of ten recent tournaments and never disappoint. They are coming into TI with a strength that rarely meets an equal and there is a great amount of expectation resting on the shoulders of Tal "Fly" Azik, Andreas "Cr1t" Nielsen, Johan "N0tail" Sundstein, David "MoonMeander" Tan and of course, the 9k wonderboy Amer "Miracle" Barqawi.
No one can think of the European Dota 2 scene without bringing up Team Liquid. Its roster, equally stable as OG, contains a mixture of veterans and younger talent, has had magnificent performances and they can dominate a game against the best of opponents. Under the leadership and guidance of Kuro "KuroKy" Takhasomi, the squad of Lasse "Matumbaman" Urpalainen, Ivan "Mind_Control" Borislavov, Jesse "JerAx" Vainikka and Adrian "FATA" Trinks have united to form a strong bond that consistently raises the bar of professional Dota. Team Liquid is hungry for a win at a Valve event, having placed second in several Majors without ever winning the crowning glory of first place. There is no doubt they will go far at TI, and we'll be pumped to see what they have up their sleeves.

MVP Phoenix lives up to the fiery bird of legend indeed. Hailed as "our Korean overlords" in affectionate jest, this squad has really stepped up its game after an unforgettable run at TI4. Their strong performances and incredible gameplay pace has truly put Korea into a position of respect within the Dota 2 scene. MVP Phoenix has taken on titans and proved themselves more than capable of being the best of the best. Their early game movements and quick decision making can make any enemy start sweating. With the hopes of many newly gained fans behind them, Pyo "MP" No-a, Kim "QO" Seon-yeob, Lee "Forev" Sang-don, Kim "Febby" Yong-min and Kim "DuBu" Doo-young are a force to be reckoned with at this year's International.
LGD has a history throughout Dota's entire existence, and although its roster has changed many, many times, it is a staple of strength in the scene, guaranteeing high quality game sense and Chinese pride. Although their appearances have not been so numerous in 2016, LGD gave a good showing at the Manila Major, placing fourth with plenty of room to grow. With one of the world's most experienced captains in Zhang "xiao8" Ning to lead them, Lu "Maybe" Yao, Xue "September" Zhichuan, Lei "MMY!" Zengrong and Sun "Agressif" Zheng will surely have a shot at restoring their organization's glory and leaving a lasting impression on their opponents. However, September, who was unable to procure a visa, will be replaced by LGD's standing substitute Wang "Banana" Jiao.
Newbee is no stranger to the International, boasting three TI winners among its ranks. Chen "Hao" Zhihao, Zhang "Mu" Pan and Wong "Chuan" Chuan are joined by Damien "kpii" Chok and captain Hu "Kaka" Liangzhi in order to claim that title once more for themselves and their prestigious organization. A Chinese powerhouse that takes advantage of every mistake made by the enemy, their precision and mid-game brawling has gotten them the respect they command today. Newbee has had respectable success recently and certainly has earned its direct invitation to compete with the best of the best.
Na'Vi is an old fan favorite, even if its squad has endured many roster changes in the past months. Heart of the team is old pro Danil "Dendi" Ishutin, joined by fellow veteran Ivan "Artstyle" Antonov and the talented, younger players of  Akbar "Sonneiko" Butaev, Dmitry "Ditya Ra" Minenkov and most recently, Victor "General" Nigrini. This team has many up and downs, but their breathtaking, momentum-based gameplay is a pleasure to watch. A recent stabilization in their gameplay and roster seems to have given Na'Vi the much needed breath to land them a prompt TI6 invite. It would be a long time coming for Na'Vi to finally claim another TI title and they come into the tournament fresh off of a Starladder victory, but the road is tough and lined with the stiffest of competition.
Open Qualifier Teams
Direct Invites aren't the only way to get to The International. Across the four Dota 2 regions of the world, Open Qualifiers determined the best of the rest that would make it to Seattle. The winner and runner-up of each region are invited to The International, whilst the teams placing third will compete in the Wild Card round in a double elimination bracket prior to the group stages.
America
To no one's great surprise, Evil Geniuses took the first place of the American Qualifiers. Due to roster reshuffling, they resigned themselves to the route of the qualifiers instead of hoping for a direct invite. Evil Geniuses has had a rocky year, adjusting from constant roster changes ever since its victory at The International 5. Only the competition against the world's best will prove if this lineup is what brings forth the team's best performance, but it will be a pleasure to watch if Peter "ppd" Dager, Clinton "Fear" Loomis, Syed "SumaiL" Hassan, freshly returned Saahil "UNiVeRsE" Arora and Ludwig "zai" Wåhlberg can unlock their full potential in Seattle.

The second team qualified in America is Digital Chaos. Formed only last year, this team has drawn some attention to itself, placing among the top ten at several recent tournaments. Whilst they have yet to make a real top tier victory happen for themselves, they are a team of well-known names within the scene. Let's hope that this year Rasmus "MiSeRy" Filipsen, Aliwi "w33" Omar, Roman "Resolut1on" Fominok,  David "Moo" Hull and Martin "Saksa" Sazdov can go far and prove themselves worthy of being considered among the best.
Europe
Europe is a region rich with talented Dota 2 teams, and the names that qualified for TI6 are big this year.
Team Secret suffered a similar fate to EG, forsaking any chance of a direct invite for roster shuffles and opting for the open qualifier route. Team Secret has suffered a dip in its performances, not quite putting its best foot forward despite the star-studded roster. However, they should never be counted out, as raw talent and experience are theirs aplenty. Under the firm hand of captain Clement "Puppey" Ivanov steering the talents of Artour "Arteezy" Babaev, Jacky "EternaLEnVy" Mao, Kanishka "BuLba" Sosale and Johan "pieliedie" Åström, the world awaits to see what the secret truly is.
The secondary qualifier from Europe has a name that's been in Dota 2 since what feels like an eternity. Alliance is no stranger to The International, having taken the sweet crown of championship with exactly the same roster that they still run today. After a brief period spent apart, the Swedish squad is firmly reunited and raking in respectable placings at tournaments. Although they were stronger with the patch before the more recent, their familiarity with each other, deep knowledge and experience with the game itself affords the Alliance a quick learning curve when it comes to figuring out new patches and adjusting. World-renowned for their ability to split push, TI just wouldn't be the same without an appearance of Jonathan "Loda" Berg, Gustav "s4" Magnusson, Joakim "Akke" Akterhall, Jerry "EGM" Lundkvist and meme overlord Henrik "AdmiralBulldog" Ahnberg.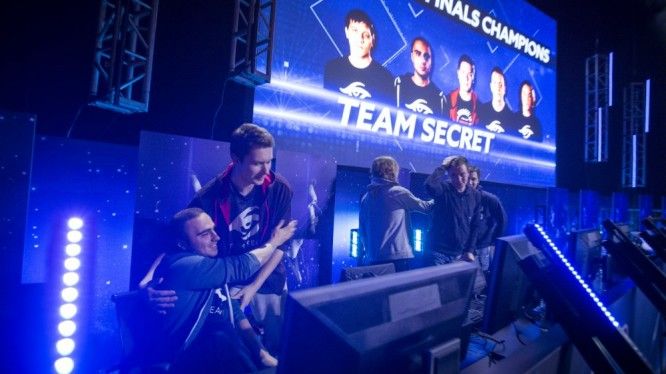 South East Asia
TNC Gaming has been making a name for itself in the SEA region quietly, participating and succeeding in several minor tournaments. However, they are hungry for the main stage of the world, and have proven themselves worthy of a try by winning the open qualifier for TI in a tough region to compete. With Jimmy "DeMoN" Ho joining the lineup of Marc "Raven" Fausto, Carlo "Kuku" Palad, Samson "Sam_H" Hidalgo and Nico "eyyou" Barcelon, the team will be eagerly awaited to perform its best in Seattle.
Fnatic has made waves happen since its roster settled to Chai "Mushi" Fung, Yeik "MidOne" Nai, Chong "Ohaiyo" Khoo, Djardel "DJ" Mampusti and Adam "343" Shah. Their performance at the Manila Major roused the home-crowd to dizzying noise levels and their flawless team fight gameplay has been a thrill to watch. Their qualification did not come as a great shock, as the team has been making strong appearances at recent tournaments. With the support of their long-standing organization and the experience that their team members bring, Fnatic looks to be making an entrance in a big way and contend for that coveted Champion title.
China
Wings Gaming has truly risen to the sky of professional Dota 2, with some very impressive showings at ESL Manila, Nanyang and a fresh victory at The Summit where they handled favorites OG with a convincing 3:1 series. This relatively young squadron has an immense hero pool and very dynamic play-style, which makes them both entertaining to watch and difficult to predict. Expectations are riding high on the shoulders of Chu "Shadow" Zeyu, Zhou "bLink" Yang, Zhang "Faith_bian" Ruida, Li "iceice" Peng and captain Zhang "Innocence" Yiping.
Vici Gaming Reborn is a name that any attentive watcher of the professional Dota 2 scene is familiar with. China has always produced excellent professionals and tightly knit teams that display exemplary patience and control over any stage of a game. This squad is no exception to that, having partaken and placed at many recent, major events such as WCA, Nanyang and the Manila Major. Its roster stands firm with Yang "Zyf" Pu, Wang "Nono" Xin, Xu "Fy" Linsen and Leong "DDC" Fat-meng. Zhou "Yang" Haiyang, however, will be replaced by VGR's standing substitute Tong "Mikasa" Junjie.
Wild Card
It's not over til it's over. The mentality for entering the Wild Card is all or nothing, as this round consists of double elimination brackets and one lost series means the dream of TI is over. But for these four teams, the dream is still very much real. The best stories formed at TI are the miraculous runs of Wild Card teams, which should never be underestimated.
Each team is a 3rd runner up from the regional qualifiers.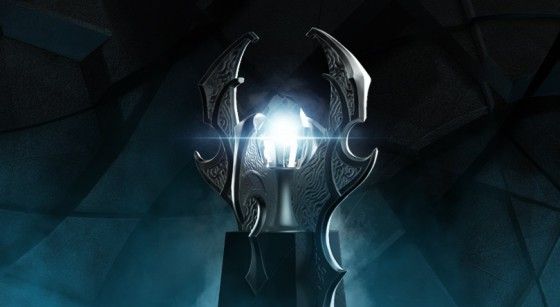 Complexity has vied for the top position in the NA region for some time. Although they have yet to slip that from EG's grasp, this team has proven its mettle in countless major tournaments, often making it under the top ten. They also have a history of meeting the eventual victor of an event early on and being eliminated by them. This TI, Complexity might just turn that history into something forgotten, if they can brawl their way onto the main stage through the Wild Card round. With a stable roster lead by captain Kyle "swindlemelonzz" Freedman, Zakari "Zfreek" Freedman, Rasmus "Chessie" Blomdin, Linus "Limmp" Blomdin and Simon "Handsken" Haag, they may yet prove themselves champions.
Europe's Wild Card is Escape Gaming, lead by renowned Dota 2 analyst and former-returned professional player Troels "synderen" Nielsen, joined by Yazjed "YapzOr" Jaradat, Maurice "KheZu" Gutmann, Max "qojqva" Bröcker and Adrian "Era" Kryeziu. These are all familiar names, having graced the Dota 2 professional scene for some time, although assembled on different teams. With hopes to go forth and claim glory, Escape Gaming too will have to wrestle their way through the Wild Card round.
But the path is not easy when names like Ehome join in. Ehome is one of China's oldest teams, although its roster has changed significantly since their Ti2 victory. Experience is in no short supply though when names like Daryl "iceiceice" Xiang, Zhang "LanM" Zhicheng, Lu "Fenrir" Chao, Ren "eLeVeN" Yangwei and Wang "old chicken" Zhiyong join together. Ehome are sure to raise the bar for the Wild Card round and make their competition truly fight for victory.
Last but certainly not least is Execration, a Filipino team that is beginning to make waves for itself in the recent year. Although this is their first time qualifying for The International, they have been seeing success in SEA Starladder and can certainly boast some success as well as the necessary experience to stand a chance against their tough competition. Its locked roster is lead by captain Abed "Abed" Yusop and consists of Fernando "Nando" Mendoza, Ralph "RR" Penano, Timothy "Tims" Randrup and Kimuel "Kim0" Rodis.
Who will take home the prize of over $18,429,613? Watch and find out!
Related:
Dota 2
,
eSports
,
MOBA
,
The International
,
The International 2016
,
Valve