In today's issue of Echoes of Eorzea, I will be walking you through the ReShade Install Guide and show you how to create some more fancy screenshot effects! Even if you do not wish to install the program itself, I hope that this post will be somewhat educational in regards to post-production screenshot art.

What is Reshade?
ReShade is an advanced, fully generic post-processing injector for games and video software developed by crosire. Imagine your favorite game with ambient occlusion, real depth of field effects, color correction and more … ReShade exposes an automated and generic way to access both frame color and depth information (latter is automatically disabled during multiplayer to prevent exploitation) and all the tools to make it happen.
In other words, it's a live post-processing program that will enhance a game's graphical output by means of an overlay with adjustable parameters.
Will Using ReShade Get You Banned or Break Your Terms of Service?
To answer this I looked at a number of Reddit posts and forum threads. The most definitive answer I found was from Hvinire of the Square Enix community team:
Originally Posted by Hvinire:
Utilizing such a tool would not violate any agreements customers have with Square Enix, and we don't plan on doing anything to restrict users from accessing it.

However, we advise that players use this at their own risk. Square Enix does not regulate the content of the aforementioned add-on and will not be responsible for any damage or losses resulting from its use.
Obviously, I will echo the the words above and state that using ReShade is at your own risk. I have, as yet, had absolutely no problems with running ReShade alongside Final Fantasy XIV; although it did cause a couple of crashes with World of Warcraft.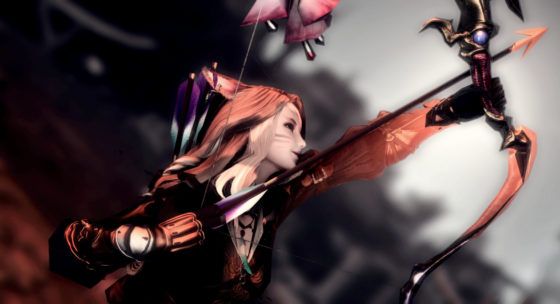 My intention with this article is to show you that this tool exists, what it does and how to use it. In other words, I found a tool that has made my screenshots more shiny and I'd like to share that knowledge with you! Following several failed attempts to get this tool working, I decided to write a concise guide. The screenshots featured in this article have not been edited with any other post-processing program.
Does this impact on performance?
Yes, your FPS will drop and the post-processing will put strain on your graphics card (depending on filters used). I recommend creating a 'blank' config file, which I will explain below. Playing with live effects is not recommended, however, there is a "Performance mode" in the settings. The performance values can be viewed in the statistics tab after install.
Installing Reshade
The folder location you will need:
For Steam: C:\Program Files (x86)\Steam\steamapps\common\FINAL FANTASY XIV – A Realm Reborn\game
For PC: C:\Program Files (x86)\SquareEnix\FINAL FANTASY XIV – A Realm Reborn\game
Note: Game folder, not Boot!
Note: "\Documents\my games\FINAL FANTASY XIV – A Realm Reborn" path is not relevant for ReShade.
Download the ReShade file into any folder. I created a ReShade folder on my desktop and put it in there.
Recommended: Screenshot your "FINAL FANTASY XIV – A Realm Reborn\game" game folder prior to install so you can see which files and folders to remove if you wish to discontinue using ReShade.
Find the file and run the executable. When "Select game" is prompted, select either "ffxiv.exe" or "ffxiv_dx11.exe" (depending on whether or not you run the game with DirectX11), both located in the "/FINAL FANTASY XIV – A Realm Reborn/game" folder.
When "Select rendering API" is prompted, select "Direct3D 9".
When prompted to download a collection of standard effects, select yes.
Recommended: ReShade produces its own screenshots and the normal FFXIV screenshots will not capture the ReShade modifications. Create a "ReShadeScreenshots" folder somewhere that you will later use to create a path to, using the in game ReShade interface (otherwise it stores them directly in your "game" folder and it can get messy!).
Close installer and launch the game as normal. You should see an overlay at the top of the screen while entering the game, which is ReShade loading in the different effects/filters.
When in game, press Shift + F2 to open the ReShade menu.
You will be given a tutorial in which you will be introduced to the basic features and create your first configuration file, for example: test.ini.
The upper window in the ReShade menu displays a list of options along with a toggle for each.
The lower part of the window contains advanced settings for each setting listed in the upper box.
Change Settings
Enable mouse control across the screen: Change "Block all input when overlay is visible" to "Block input when cursor is on overlay".
Screenshots: Change file type to .png.
Screenshots: Change screenshot folder path to the dedicated folder created in step 6.
Preset Configurations
Click here for the configuration library. Keep in mind that that you should be looking at the ones made for the ReShade shader. Most of these preset configuration files come with a preview image on the website. Mouse over one of the site's sample images to see the difference between the standard image and the filtered version.
Installing a preset configuration
Download your desired configuration file from the link above and place it somewhere safe (usually a ".txt" file).
Note: Any ".ini" file will not be created in the file system until you make some modifications to it during the tutorial or creation (using the + option), so have a play with a few features.
Navigate back to your "FINAL FANTASY XIV – A Realm Reborn\game" folder and locate the "test.ini" file (step 9 above).
Copy and paste this file to produce a second file.
Rename it to "test2.ini" or a title of your choice.
Copy the text from the downloaded configuration file into the "test2.ini" file, replacing all original text. Save and close.
Use Shift + F2 to access the ReShade menu again. Check the dropdowns. If "test2" does not appear there create a new profile with the identical name. The settings should immediately port in. If they do not, click on "Reload" at the bottom of the window.
Do this for any configuration file you wish to add.
Recommended: Create a new preset with the '+ button and name it "Blank". Do not add any settings so that you may use this file to effectively disable the filters while you play.
You may switch between configuration files at any time by using Shift + F2 and using the drop down menu at the top of the ReShade settings window.
If you have a configuration you like but wish to play with it a little bit, make a duplicate file before adding edits. If you completely mess one up, go to your game folder and delete it.

For previous articles regarding screenshot art, please see my GPose Tutorials below. Adding what we've already learned in the GPose guides to ReShade can really enhance the image, so have a play and let me know how you get on!


In the second part of the ReShade article we'll be looking at the individual features in more detail and look at some more preset configurations.
Thank you all for reading this guide! I can't express how much I am in love with this tool, the photographic possibilities now seem endless (if you have the time). If you have any questions, advice or comments please don't hesitate to get in contact either through here, Anook or Twitter.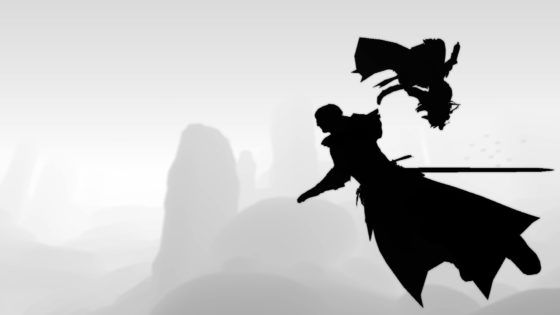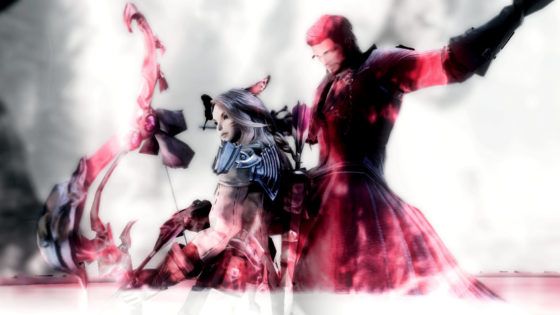 Related:
Column
,
Echoes of Eorzea
,
ffxiv
,
Final Fantasy XIV
,
MMORPG
,
Square Enix